Archive
Oldies but Goldies. No longer dewy fresh, no less relevant. Here we are generating a shortlist of our favourites with short descriptions.
We will send you further project descriptions on request to: info@licht01.de.
---
Olympus Showroom, Hamburg, Germany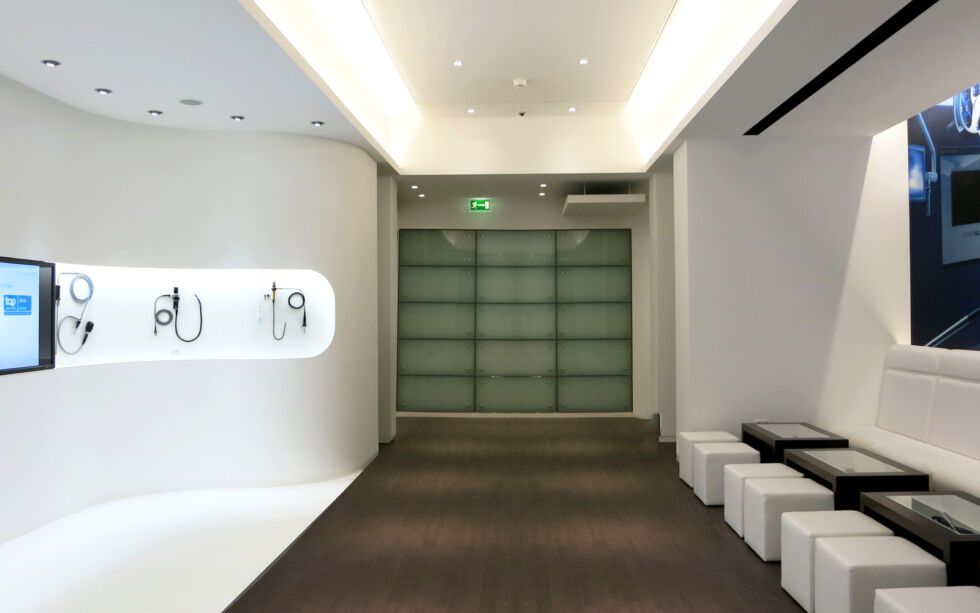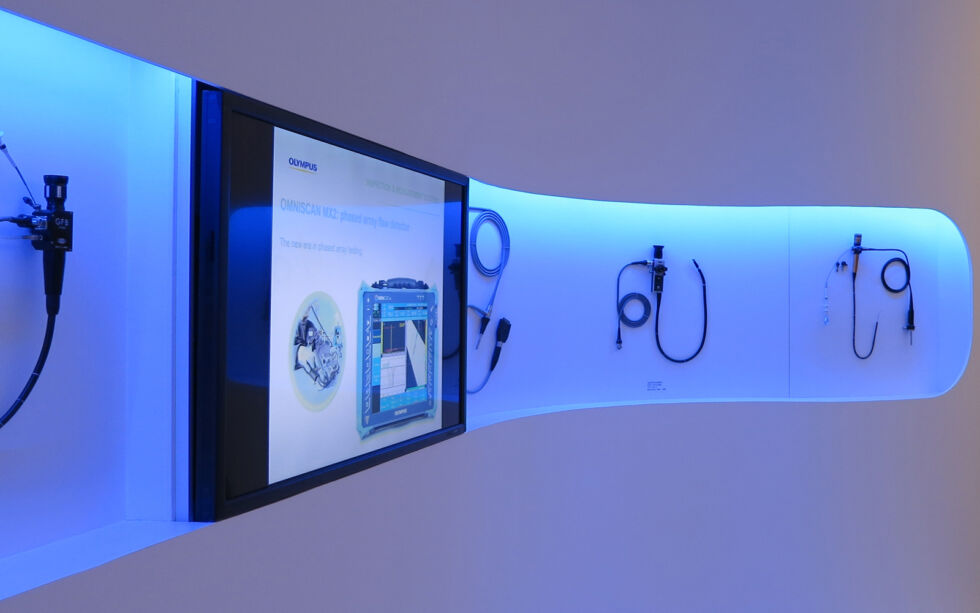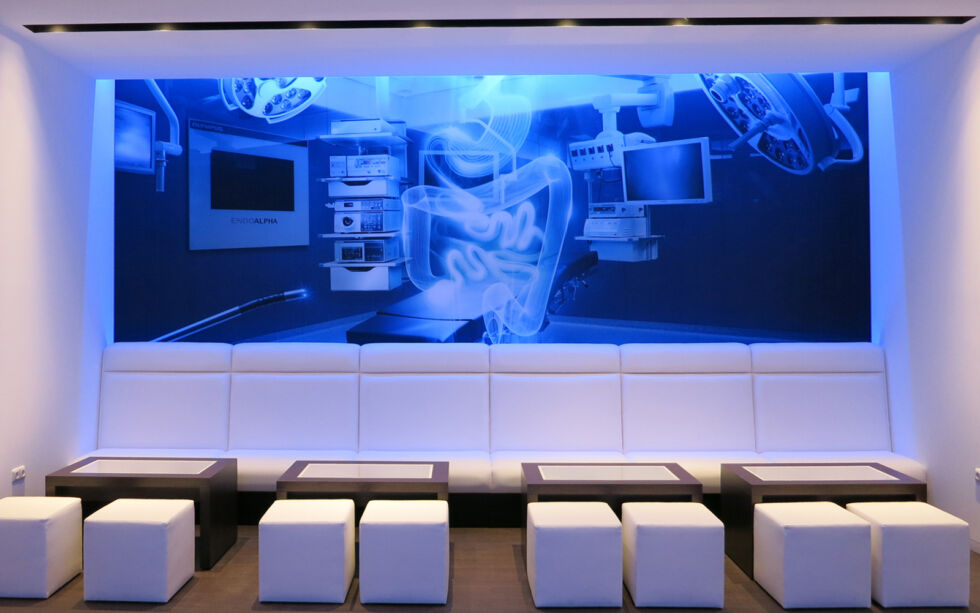 Different lighting scenarios and colour changing set ups for the new Olympus Showroom in Hamburg
The showroom for highly technical medical devices such as endoscopes was built in a special part in the Olympus building in Hamburg.
Upon entering the corridor, the showroom is immediately noticed by its special atmosphere and opens up an extraordinary presentation with explanations and illustration of products. The different color temperatures are a special theme of the concept. The blue light, which is also used in the examination devices, is intended to create different light scenarios and at the same time create a reference to the devices themselves.
Different scenarios allow a pure white presentation of the showroom and the products, an overall blue colored atmosphere, as well as a blue atmosphere in which, however, the products are white and clearly illuminated.
Interior design: von Weichs Architekten, Hamburg, Germany
Client: Olympus Europa Holding GmbH
Photos: Licht 01, Juan Rivera
Award: Der Deutsche Lichtdesign-Preis 2015 (German Lighting Design Award)