MK&G
The redesign of the reception area in the Museum für Kunst & Gewerbe was conceived by the Hamburg design studio Studio Besau-Marguerre. The design concept focuses in particular on clear routing and quick orientation.
The new colour scheme serves as a guidance system and comprises three colour tones - radiant blue, bright yellow and four shades of terracotta. These three basic shades go back to the historical colour scheme of the coffered ceiling in the vestibule and have been interpreted in a contemporary way.
Our lighting concept connects the individual areas and creates a consistently pleasant atmosphere. Uniform and warm ceiling lighting emphasises the spacious entrance halls as well as the architectural elements.
The track spotlights strengthen the perception of the colour concept with their high colour rendering. Like the individual spots painted in the wall colours, they accentuate furniture and architecture.
For the lighting of the two checkout counters, we developed two "floating" special luminaires that adapt to their shape. They provide direct light to the work areas and emit indirect light to brighten up the ceiling.
Tulga Beyerle, director of the MK&G: "Our new foyer is an excellent example of contemporary design from Hamburg! ... ."
---
Architect
Concept Studio Besau-Marguerre in realization with SWP-Architekten
Client
Sprinkenhof GmbH
Electrical engineering
Wittmaack Ingenieurgesellschaft mbH
Completion
2023
Areas
Foyer, media lounge, cloakrooms, reception desks
Scope of work
design planning, development of special luminaires, implementation planning, tender documents, artistic supervision, construction supervision, lighting scenes, lighting set up, acceptance
Team
Juan Rivera, Robert von Sichart, Katja Winkelmann
Photos
Brita Sönnichsen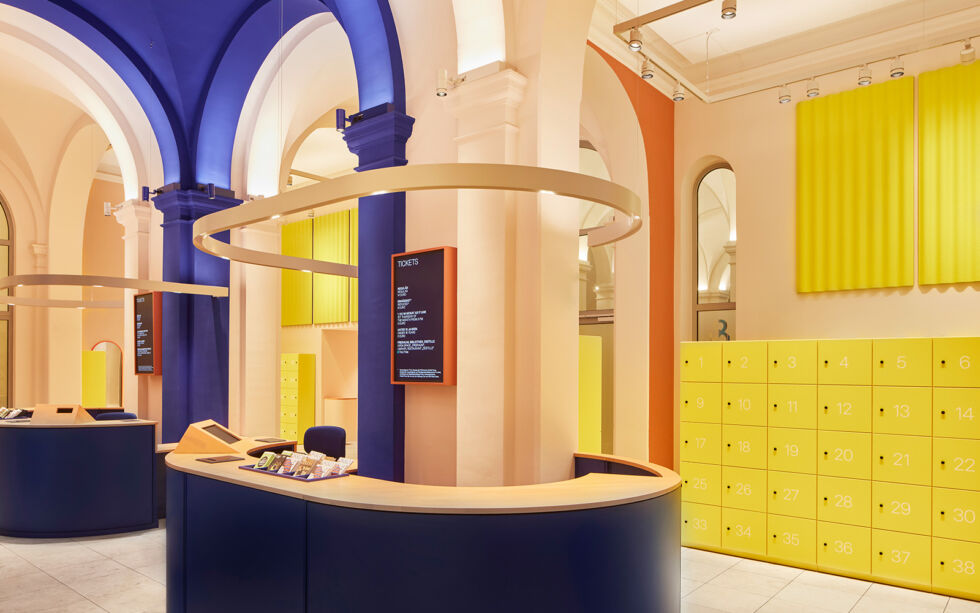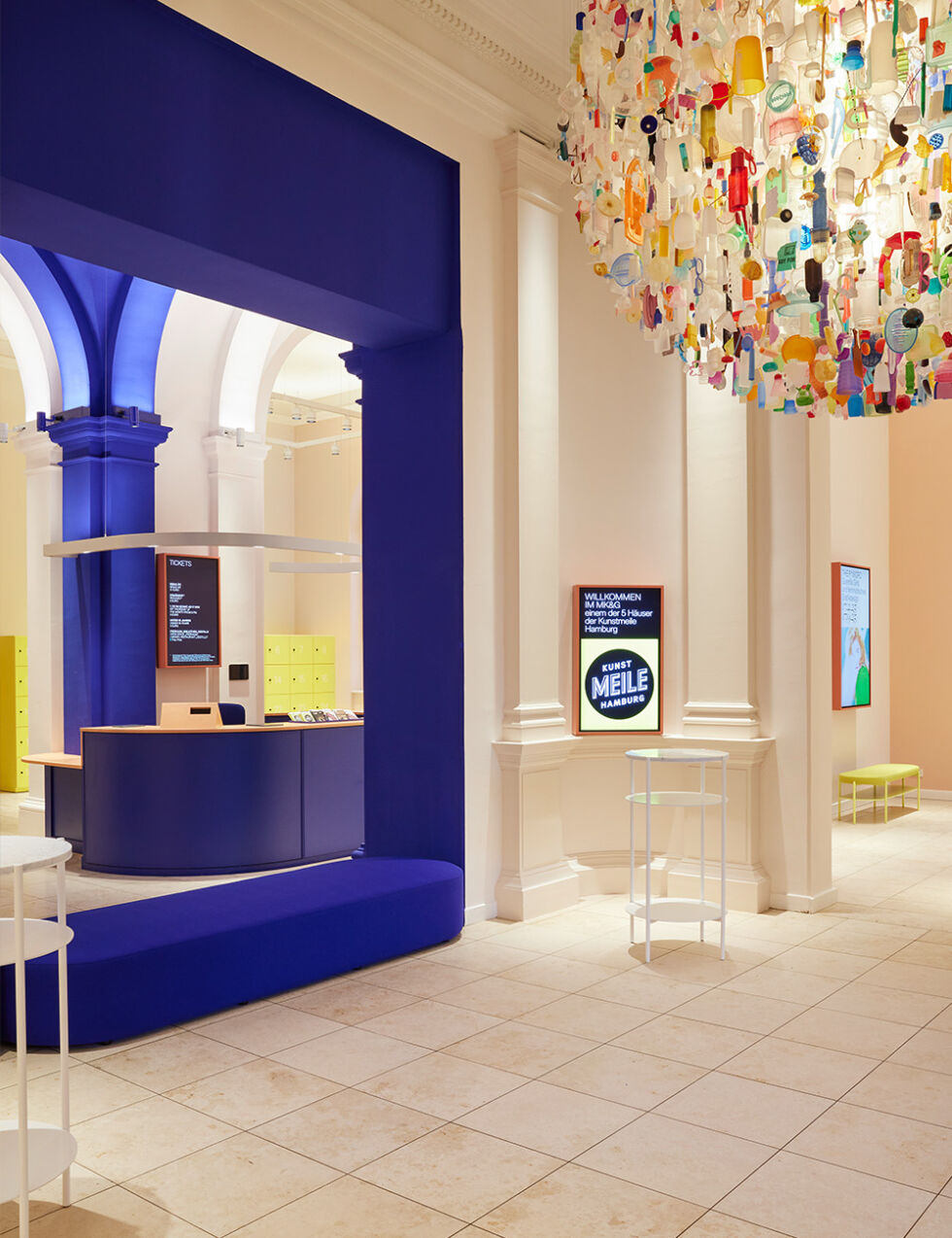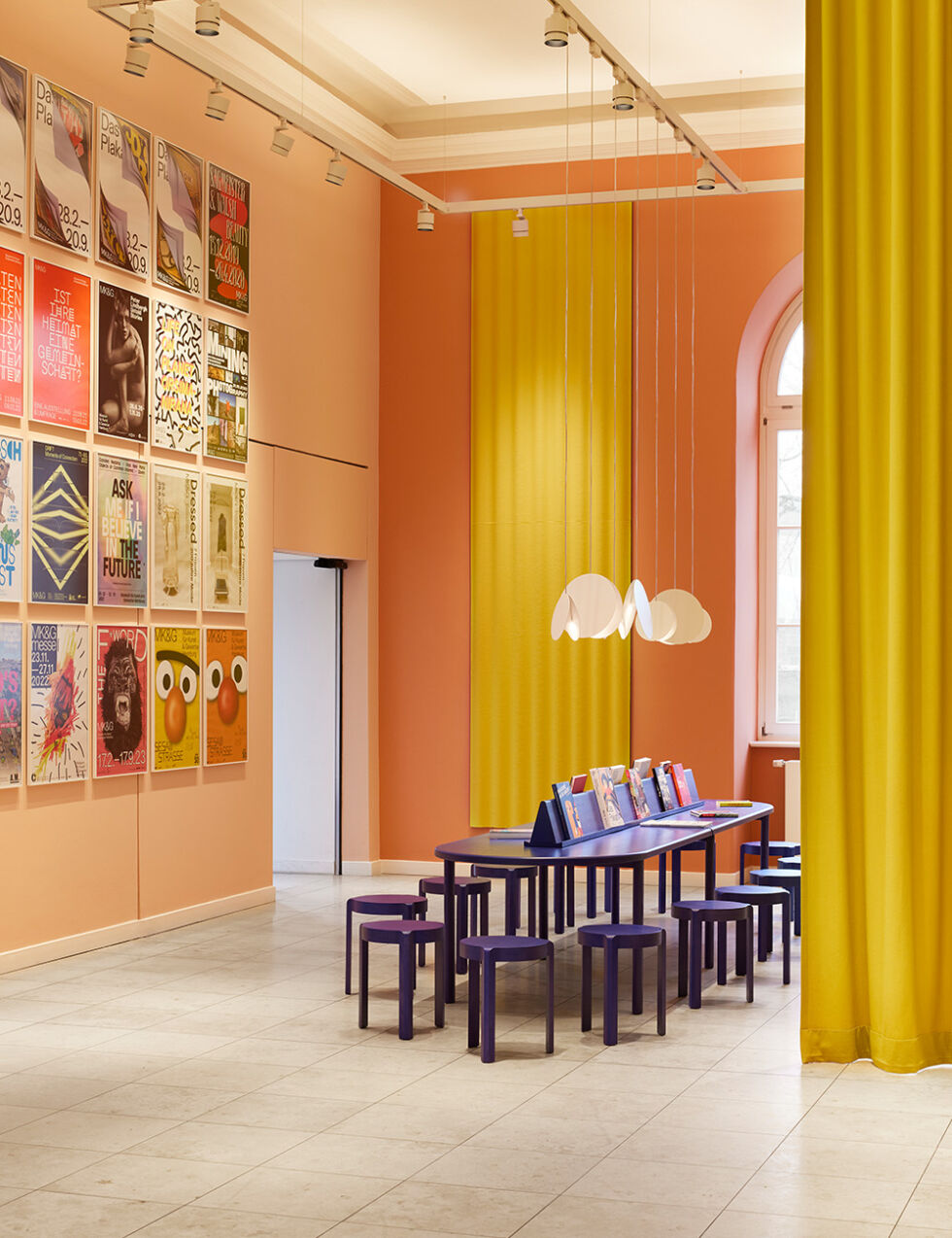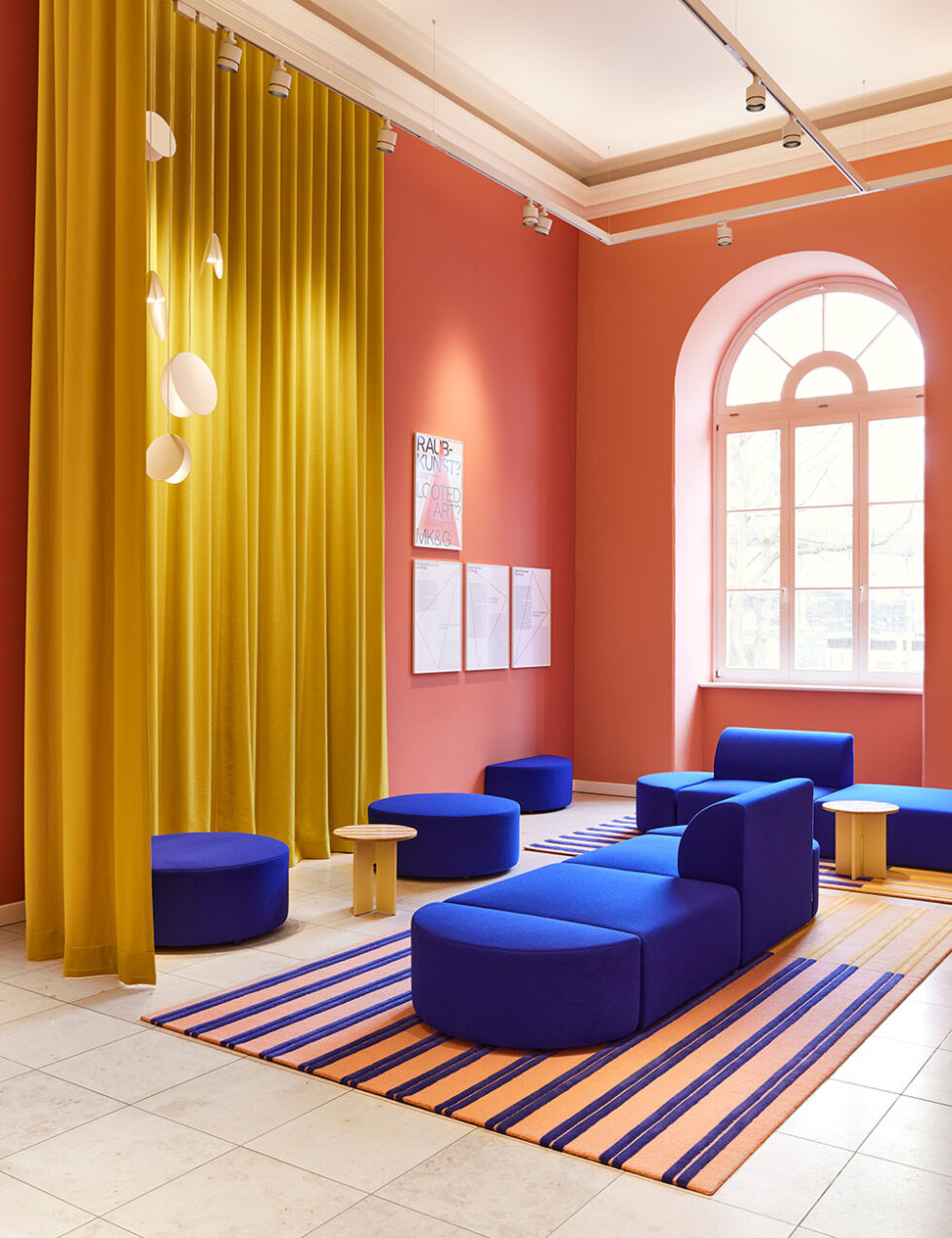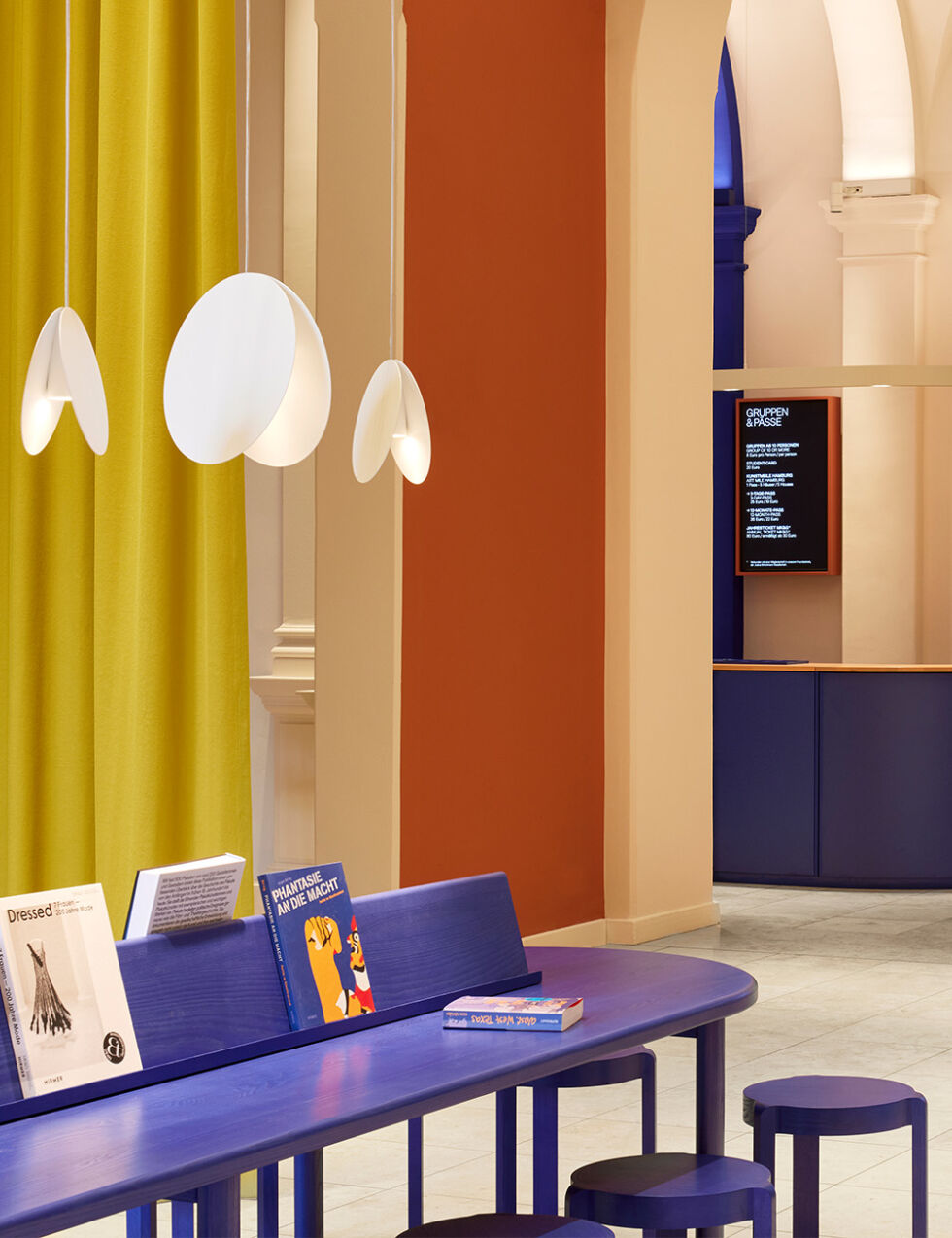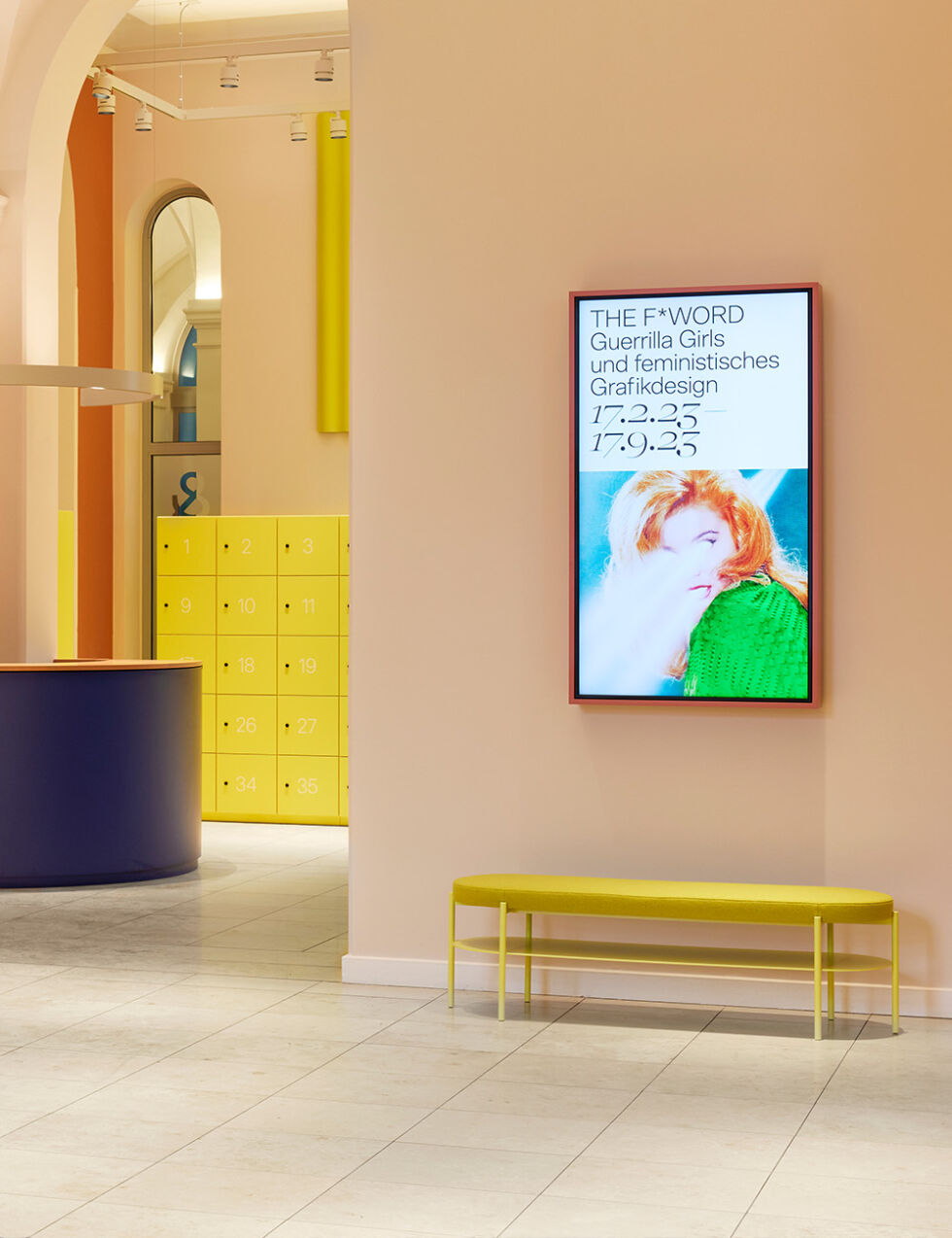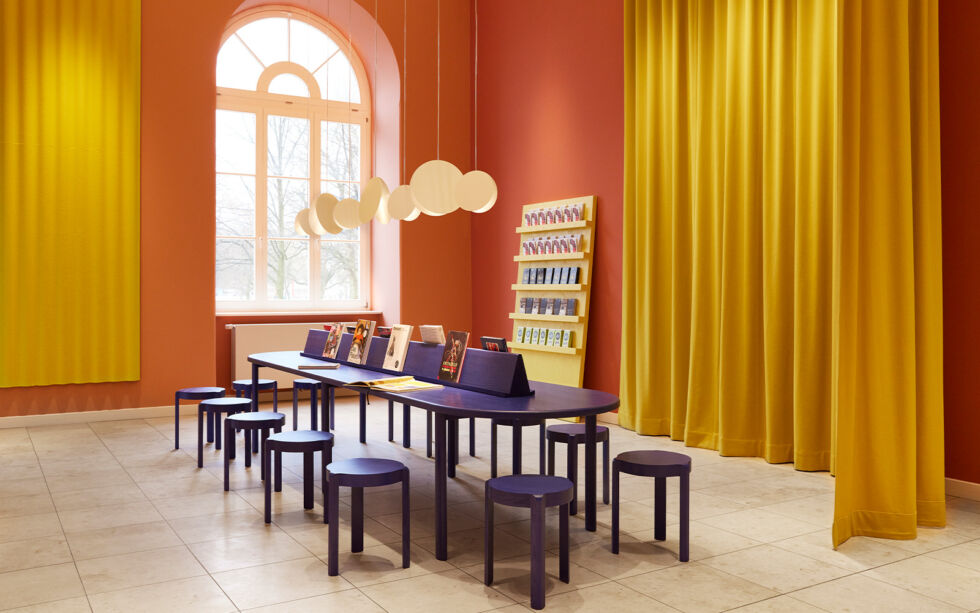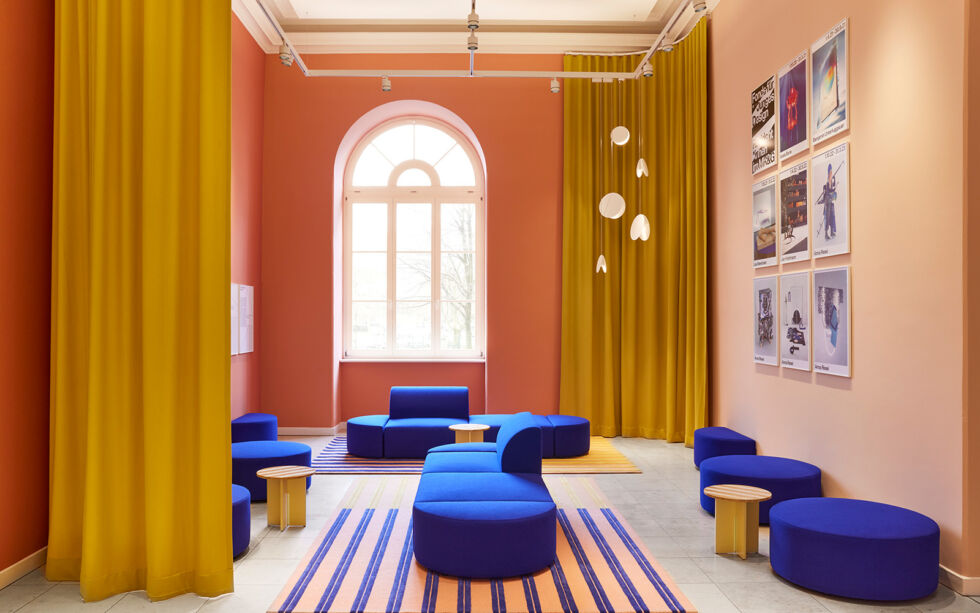 MK&G,
Hamburg, Germany
2023