Here's where we're heading at: updates of ongoing projects, our team's personal selection and what is recently on our design board – and from M.Bassy, our supported and cherished social-cultural project.
---
News: Porsche Shop Lighting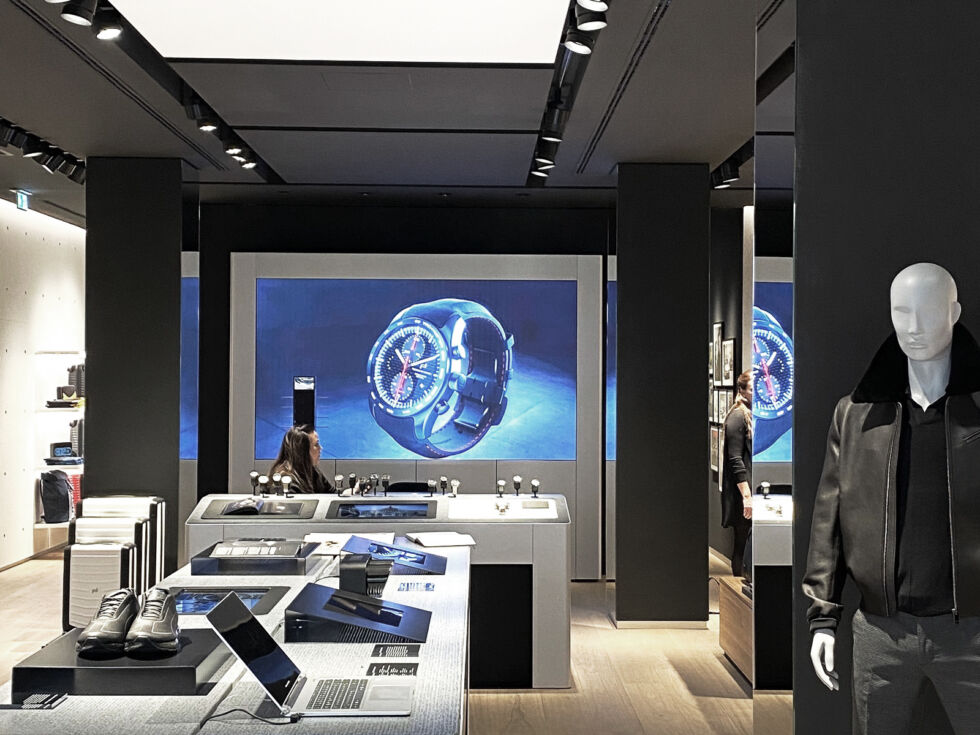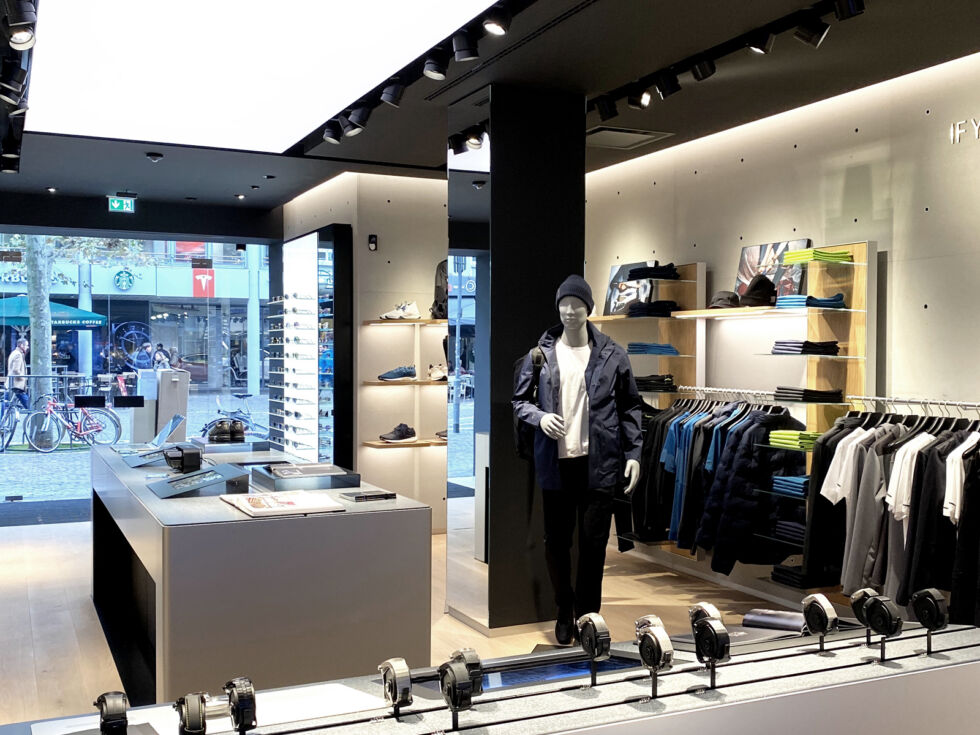 Porsche Design Store, Frankfurt a.M.
New store concept from Porsche Design. In Frankfurt the first of the series is opened – we are responsible for the lighting design.
The sophisticated interior design concept by Nest One from Hamburg combines neutral concrete textures with a black ceiling and warm wood materials. Rail systems with headlights accentuate clothes, suitcases, watches and many other products of the exclusive Porsche brand.
An illuminated ceiling in the middle of the room works as focal point and draws the attention to the interactive furniture underneath merging technology and innovation. The illuminated ceiling is equipped with LED Tuneable White modules that allow the adjusting of the colour temperature from cold white to warm white as the exterior natural light changes.
In addition, a perimetral cove lighting and minimalistic light integrated in the shelves help providing light to the displayed pieces and create an elegant and refined contrast along the concrete walls.
The new Porsche Design Store is located at the Große Bockenheimer Straße 41 in Frankfurt am Main.
We are very proud and very excited with the result and the great team collaboration between our client Porsche and the architects and team of Nest One.
Client: Porsche Design
Architect: Nest One, Hamburg
Photos: Licht 01
---