Here's where we're heading at: updates of ongoing projects, our team's personal selection and what is recently on our design board – and from M.Bassy, our supported and cherished social-cultural project.
---
Nominated: German Lighting Design Award #2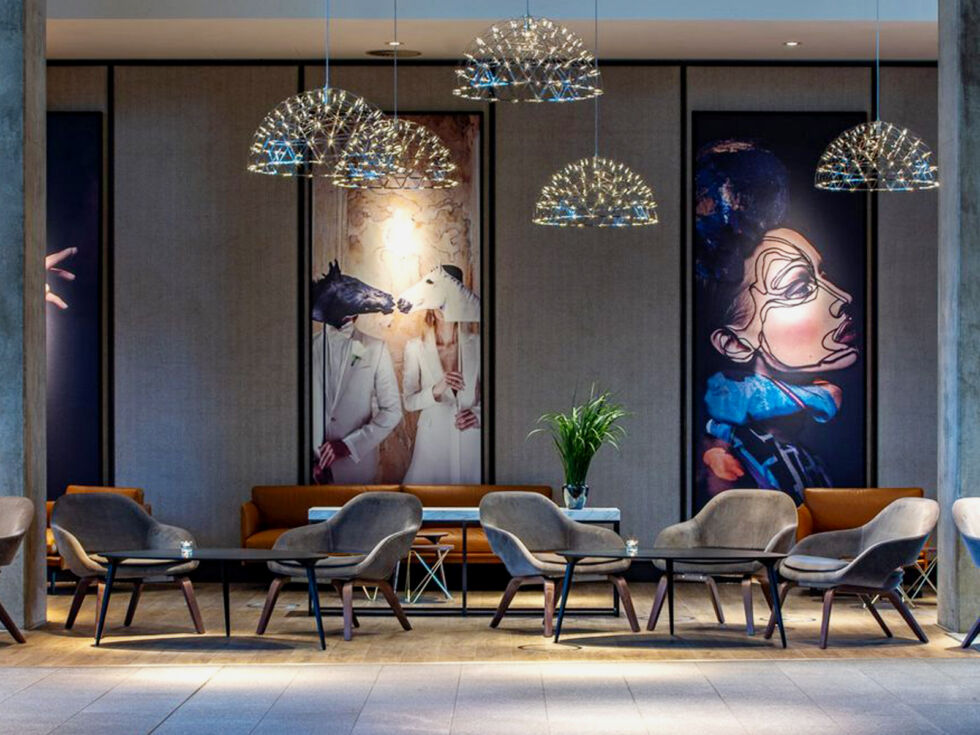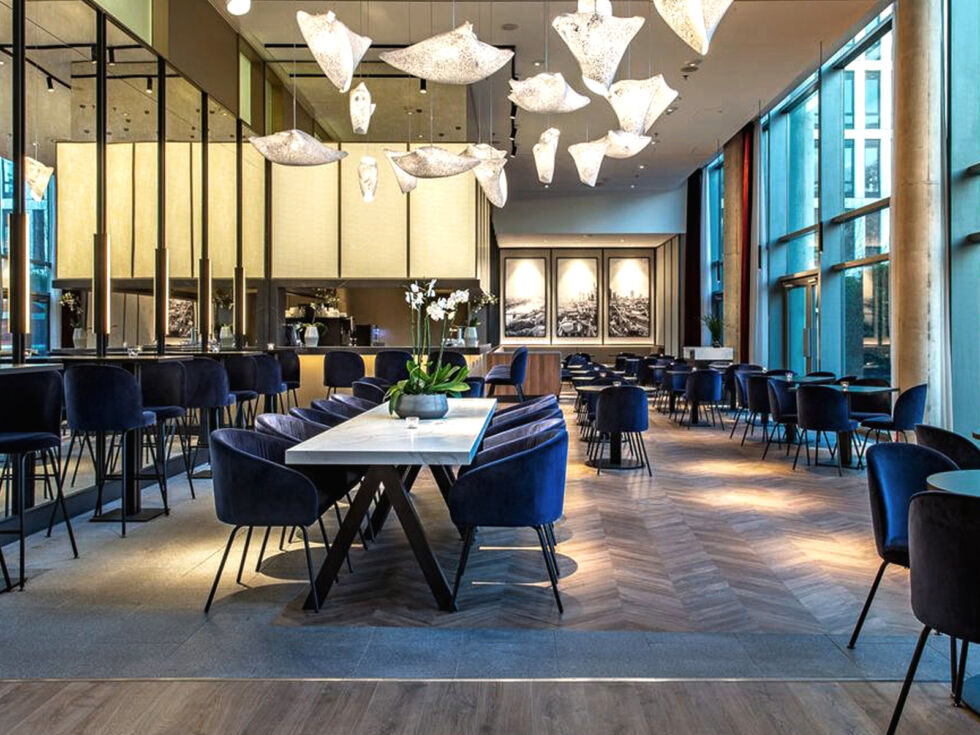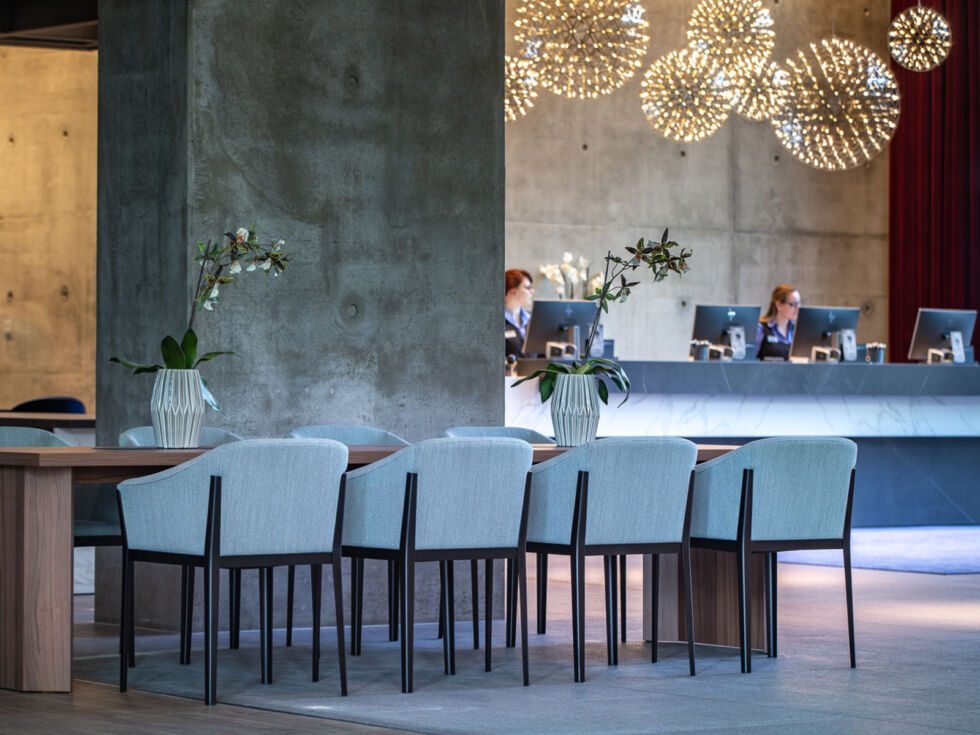 Radisson Blu Hotel Frankfurt nominated in the category Hotel/Gastronomy
We are very pleased about the second nomination for the German Lighting Design Award 2020.
The widely visible and striking round building of the Radisson Blu Hotel in Frankfurt Bockenheim was completed in 2005. Now, after 14 years of hospitality, the lobby areas on the ground floor were renovated and a lobby bar was added. We were entrusted with the lighting design!
Narrow-beam recessed ceiling lights in combination with decorative elements zone the lobby and generate a pleasant atmosphere in the extremely high room. The Pendant lights form a volume in the ceiling area without emitting too much diffuse light, while the accentuated lighting emphasizes the wooden floor and creates a warm atmosphere. Targeted accents combined with decorative elements make the depth of the space tangible. Despite the extreme height, a differentiated atmosphere invites you to linger and relax.
Interior designer: Rafael de la-Hoz, Madrid
Photos: Radisson Blu Hotel Frankfurt
---