Here's where we're heading at: updates of ongoing projects, our team's personal selection and what is recently on our design board – and from M.Bassy, our supported and cherished social-cultural project.
---
Project: Light waves in Prague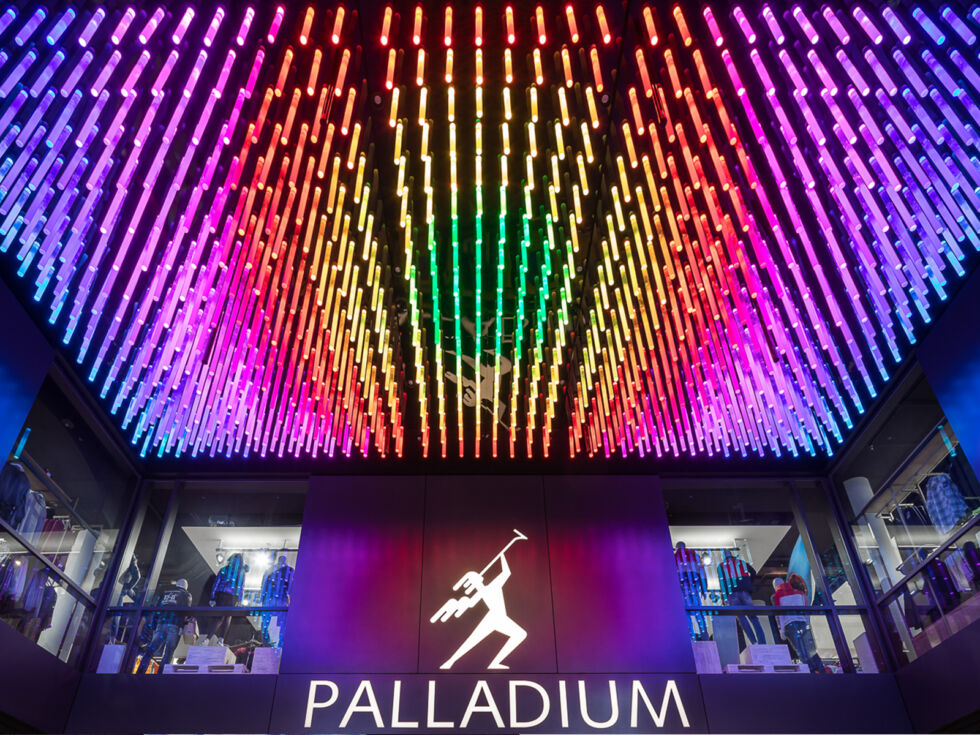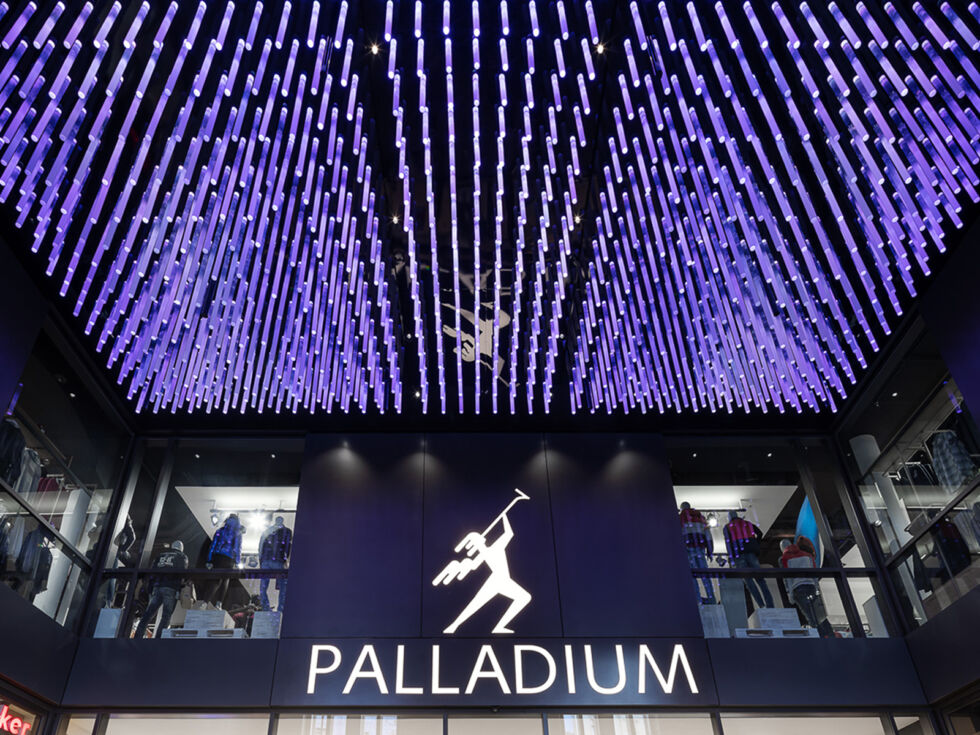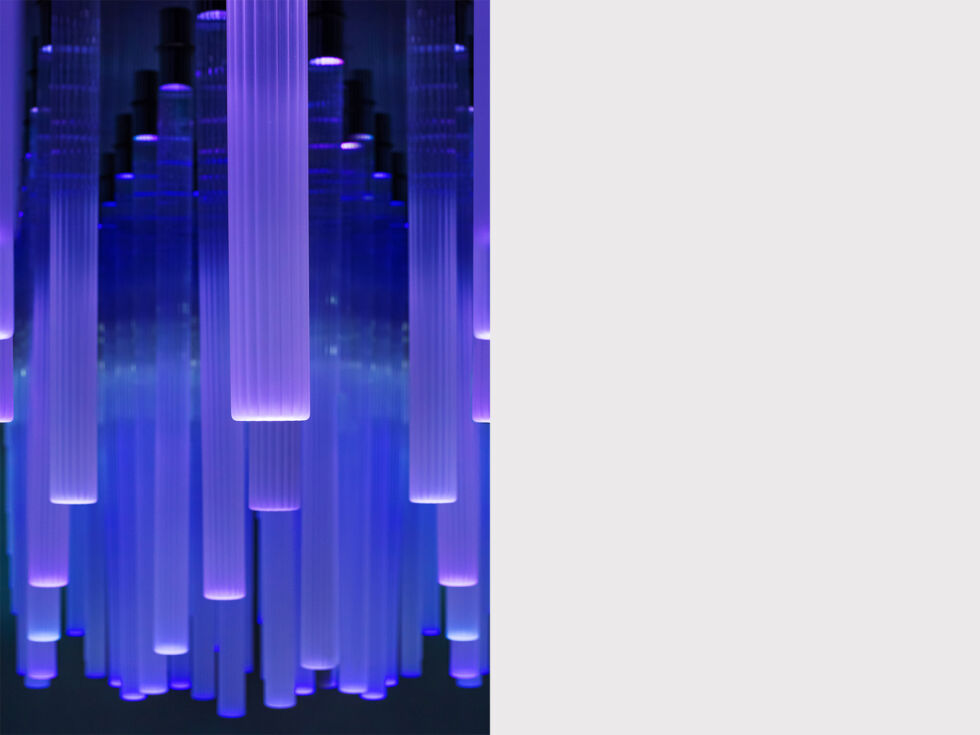 Reopening Palladium, Prag
"We had in mind an elegant changeable lighting installation for the shopping centre," says Juan F. Rivera, M. Arch. M.A. Lighting Design at Licht 01, "It was important to us that this installation not only creates a wow effect, but also creates targeted atmospheres."
Visitors are now greeted with changing color displays at the two key entrances, from Náměstí Republiky Square and the metro station. The Palladium team is able to program and control the movement and coloring thematically.
As part of extensive refurbishment work, we are responsible for the retrofit and lighting design of the entire lighting system in the shopping center. The refurbishment will significantly improve sustainability and lighting quality.
Located directly on Republic Square "Náměstí Republiky", the shopping center houses more than 200 tenants, including 170 stores, 30 restaurants and several office spaces. With a total area of almost 20,000 m², the Palladium is one of the largest shopping centers in the Czech Republic. Since its opening in 2007, it has been one of the busiest shopping destinations in Prague.
We would like to take this opportunity to thank the client for their trust, the architects for their enthusiastic teamwork and the manufacturer of the glass tube luminaire, Preciosa Lighting, for their dedicated input.
Client: Union Investment Real Estate GmbH, Hamburg
Architect: In.Point Architekti, Prague, Czech Republic; Riethmüller, Architecture, Design, Consulting, Hamburg
Manufacturer: Preciosa Lighting, Kamenický Šenov, Czech Republic
Photos: Roman Mlejnek
---