Here's where we're heading at: updates of ongoing projects, our team's personal selection and what is recently on our design board – and from M.Bassy, our supported and cherished social-cultural project.
---
Project: Marriott Basel, Switzerland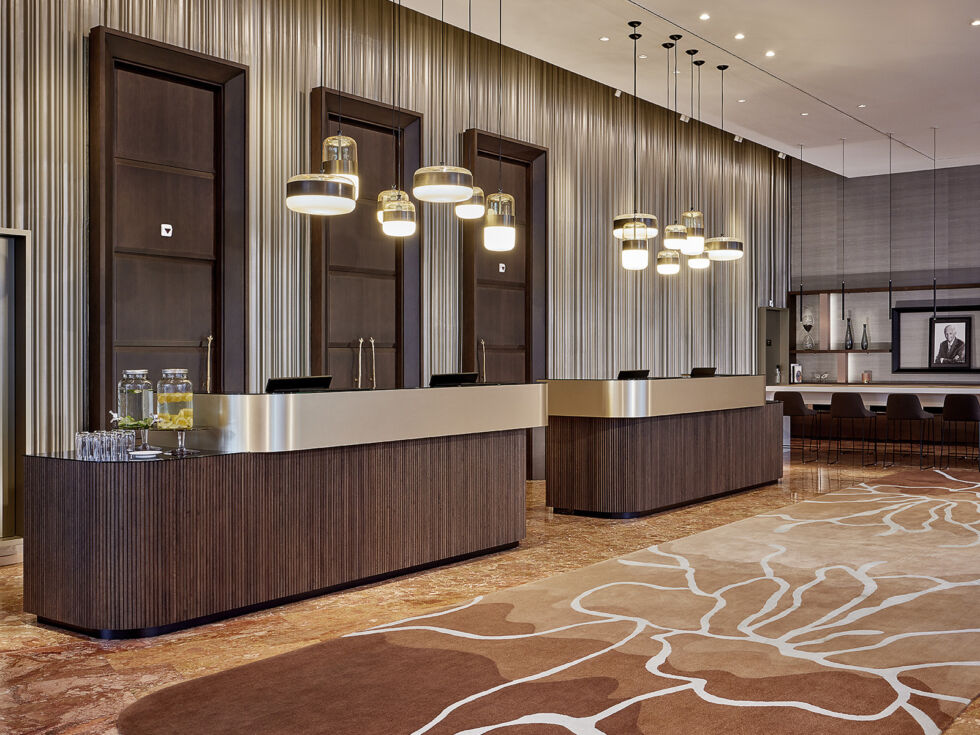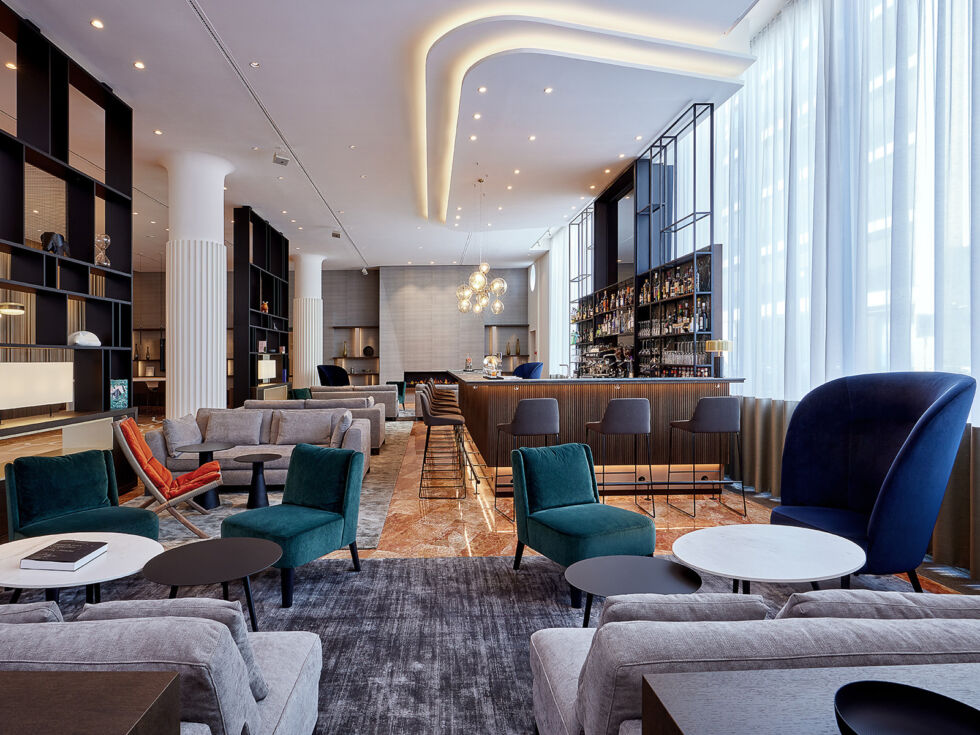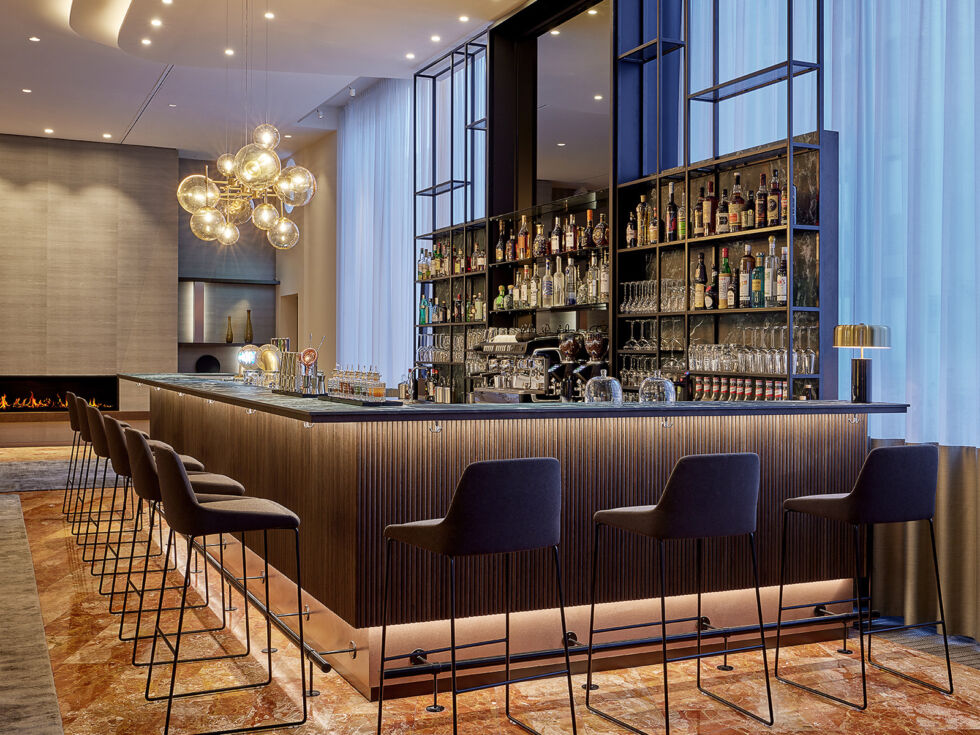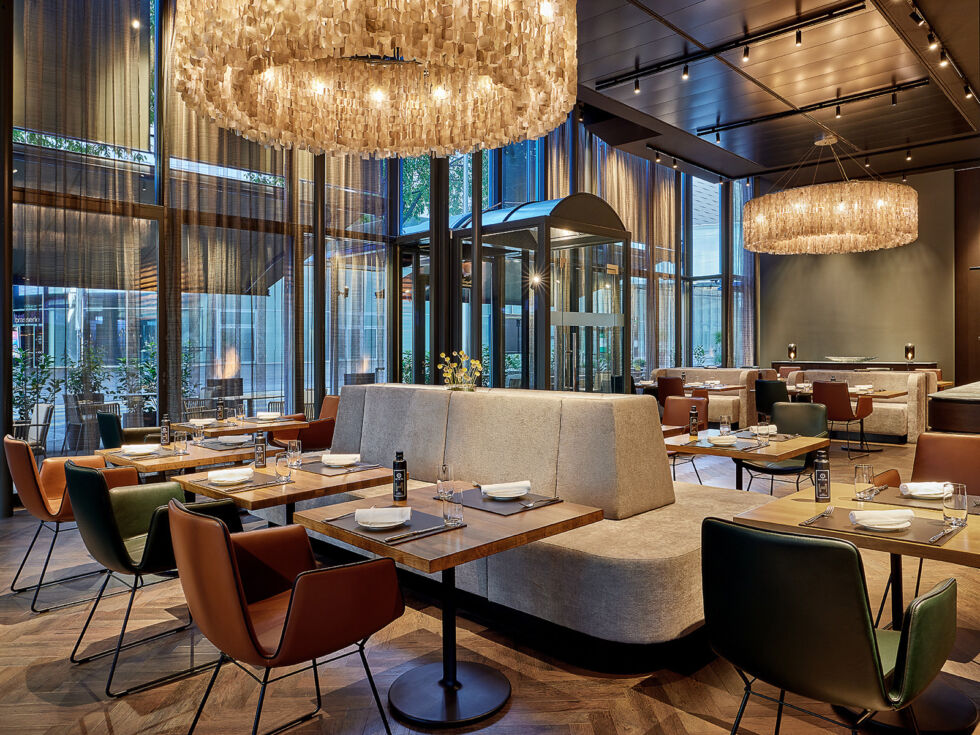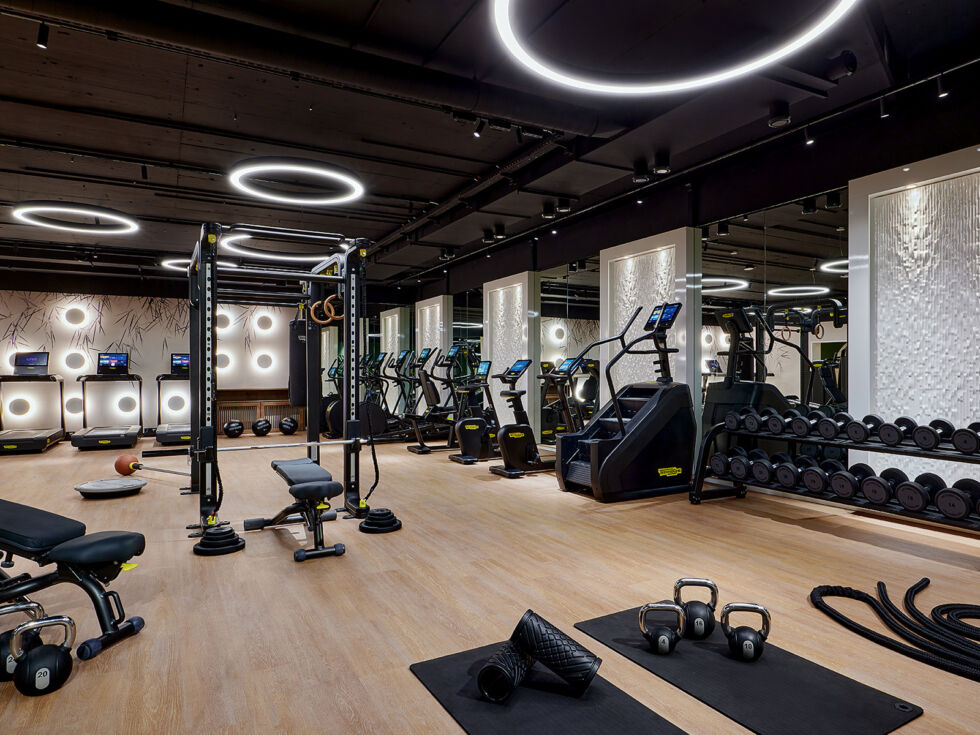 Basel Marriott Hotel
The recently refurbished Marriott Hotel in Basel is now open and Licht 01 was happy to collaborate with the lighting atmosphere.
The lighting for the reception concentrates on highlighting the back wall of the counters while accentuating the finishes and materials of the architecture. As focal point, a group of decorative luminaires suspended in different heights enrich the space and orientate the visitors into the reception area.
As contraire, the lighting for the Bar, located opposite to the reception area, is intended to be soft and simple. The basic idea is to emphasize the Bar counter as the prominent object in the space.
For the restaurant areas, we focused on keeping the light levels as low as possible, highlighting only the tables and special features of the room.
In the Basement floor, the light brings an important feature in the fitness room. The contrast between the suspended luminaires in shapes of rings and the black ceiling create an effect of floating light elements. In between, spotlights mounted in tracks create a contrast by accentuating the wooden floor.
Project: Basel Marriot Hotel
Client: Baulink AG
Interior Designer: Rosen Architekten, Frankfurt
Licht 01 project management: Juan Felipe Rivera
Photos: © Basel Marriott Hotel
---