Chamber of Commerce
The Hamburg's Chamber of Commerce is located in the city's former stock exchange building, an building from the late classicist architectural style.
An emblematic loggia composed by five arched portals serves as the main entrance and communicates the exterior with the reception lobby.
A subtle, but still highly representative façade and interior lighting. Lighting components, such as enhanced arches and highlights on columns, are continued throughout arcade and foyers, creating a holistic lighting concept enhancing the arcade hallways while referring to the historic architecture.
The lighting concept supports the perception of space guiding the visitor inside, to the large stock exchange hall and to conference facilities on the first floor.
A historic building staged elegantly.
---
Architect
360grad Architekten
Client
Handelskammer Hamburg
Electrical engineer
PBA Planungsgesellschaft Haustechnik
Completion
2015
Areas
Facade, foyer, continuing corridors
Scope of work
Concept design, design planning, implementation planning, tender documentation, contract award, artistic supervision, construction supervision, lighting scenes, lighting set up, acceptance
Team
Robert von Sichart, Juan Rivera, Katja Winkelmann
Photos
Sabine Vielmo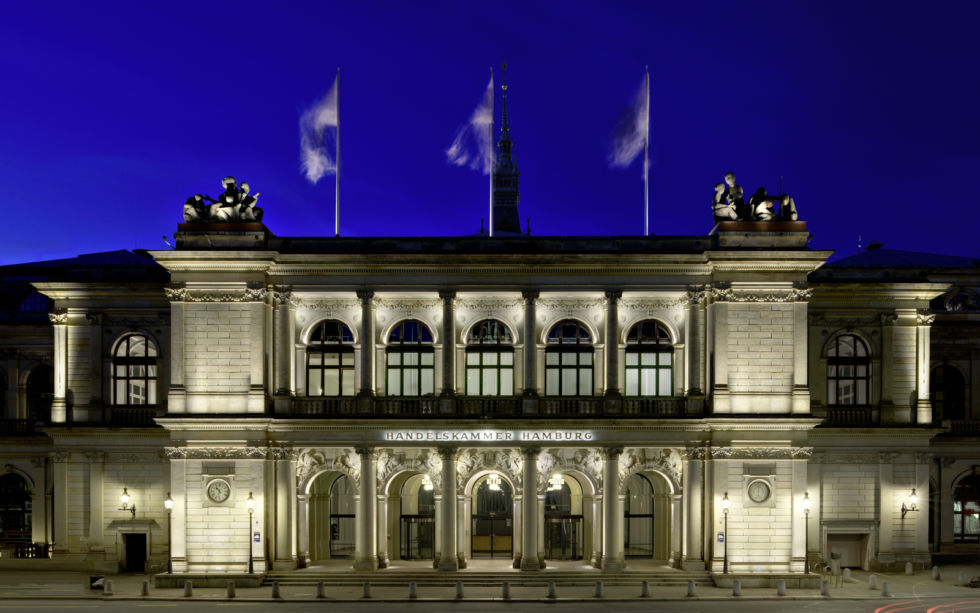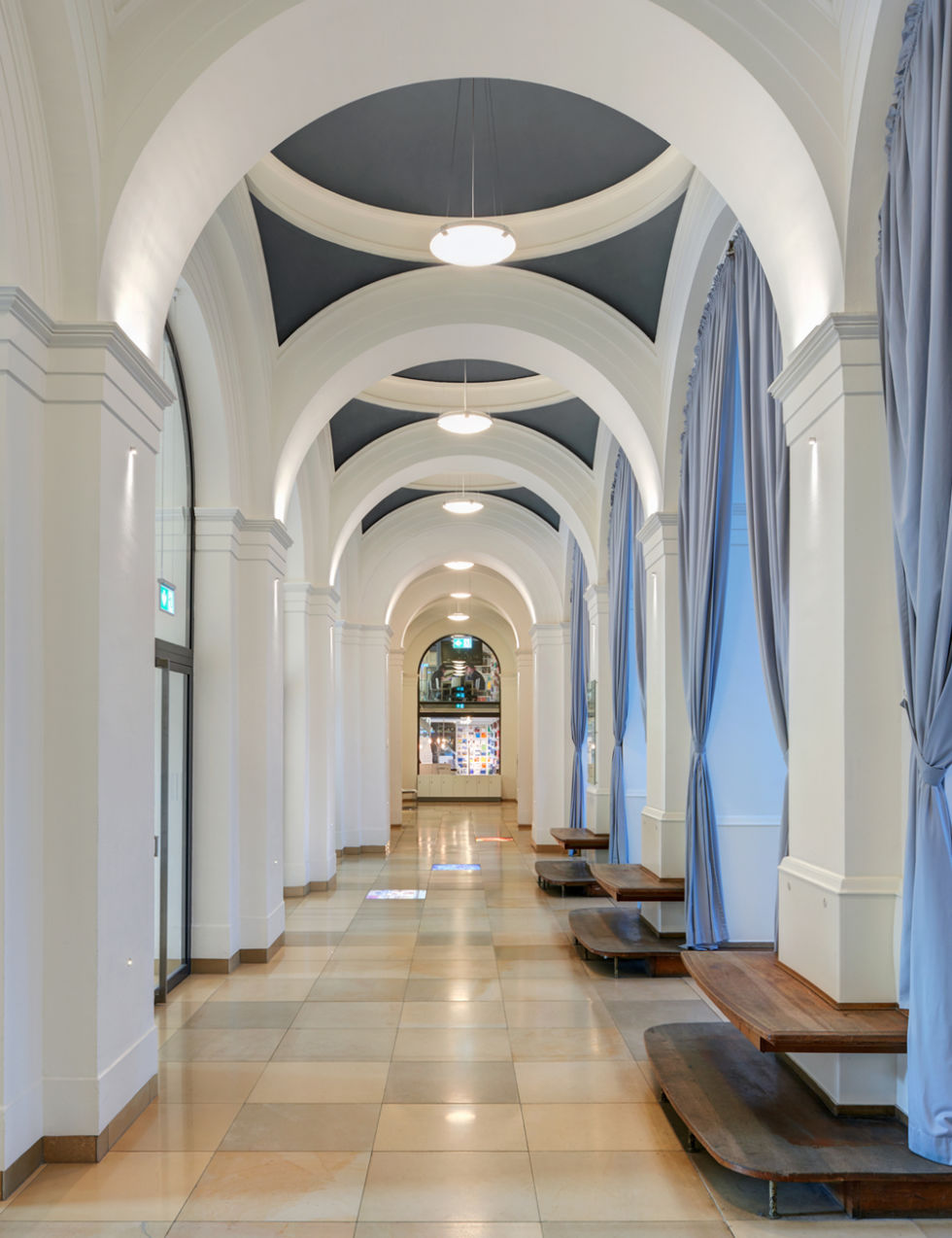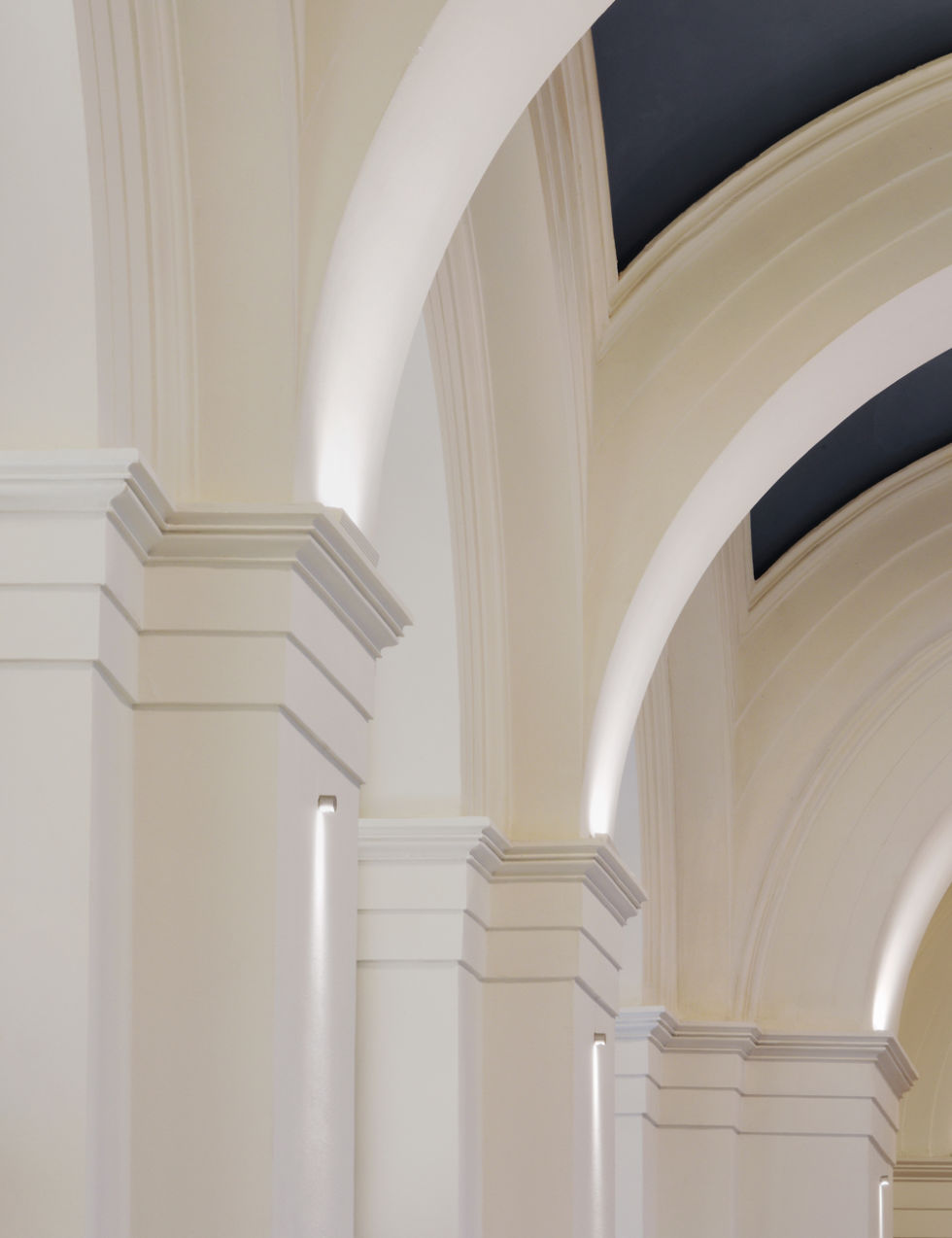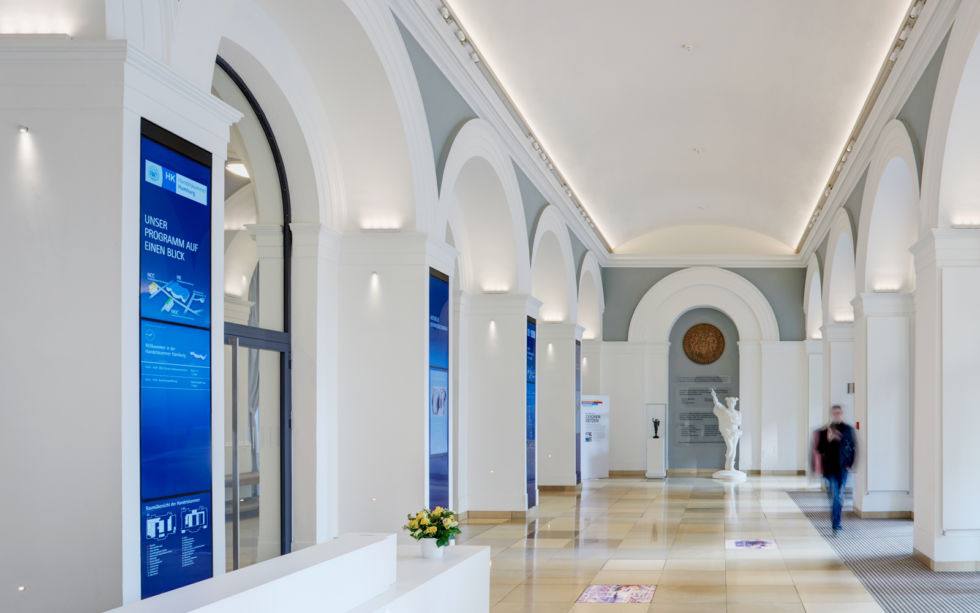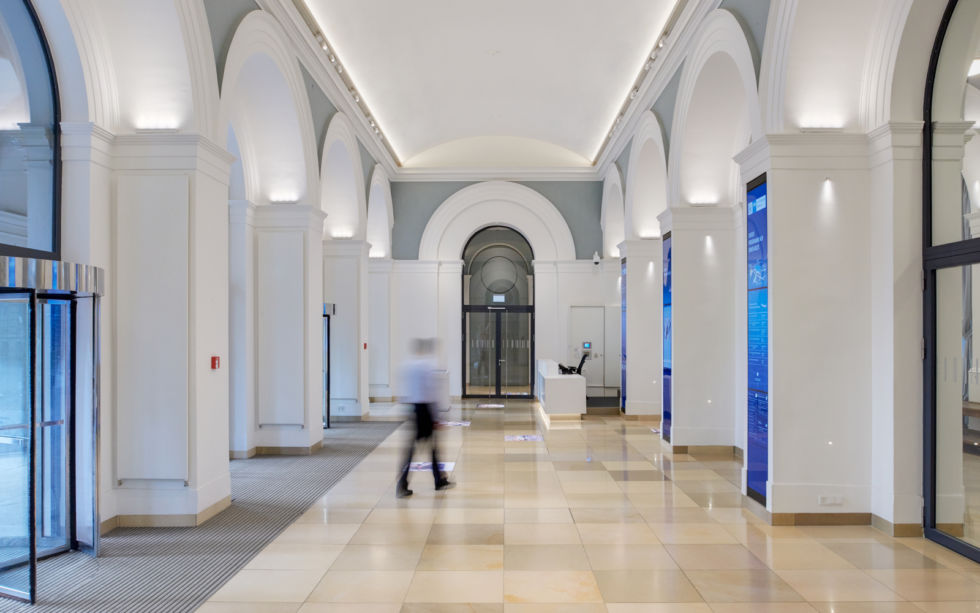 Chamber of Commerce,
Hamburg, Germany
2015