InterContinental Hotel + Alpine Spa
Adventure in the mountains of Davos. 216 guest rooms and suites, multifunctional rooms with capacity for up to 1000 guests, restaurants, lounge bar, the "Alpine Spa" with indoor and outdoor pool areas, saunas, treatment rooms, fitness room and on the 10th floor, a gourmet restaurant. All of that and even more embodied in the "Golden Egg".
Interior furnished with light and dark wood, various types of natural stones, polished metal next to concrete structures. Warm cosiness and modern elegance describes the interior design of the hotel, referring to the alpine surrounding and the high standard of this Intercontinental luxury resort.
Accentuated light enhances exclusive materials, linear LED coves sharpen the room perception, while unique chandeliers made of glass and porcelain sparkle like ice crystal in the sun.
The lighting design supports the storytelling "Experience Through The Mountains" with a well selected synergie of light, material and space.
---
Architects
Mattheo Thun; Oikios, Munich, Germany
Interior designers
cm-design, Hamburg, Germany; Living Design, Stockholm, Sweden
Building owner
Credit Suisse Asset Management (Switzerland) AG
Client
Baulink AG
Completion
2013
Areas
Hotel rooms, lobby, prefunction area, corridors, conference area, conference rooms, executive lounge, restaurants, fine dining, bars, lounges, spa, pool, wellness, fitness rooms, suites, serviced apartments, exterior areas, street lighting
Scope of work
Concept design, design planning, design of special luminaires and chandeliers, implementation planning, tender documentation, contract award, artistic supervision, construction supervision, lighting scenes, lighting set up, acceptance, minergie certification
Team
Katja Winkelmann, Robert von Sichart, Indra Malik, Minori Ogawa
Photos
Intercontinental Davos; Oliver Hofmeister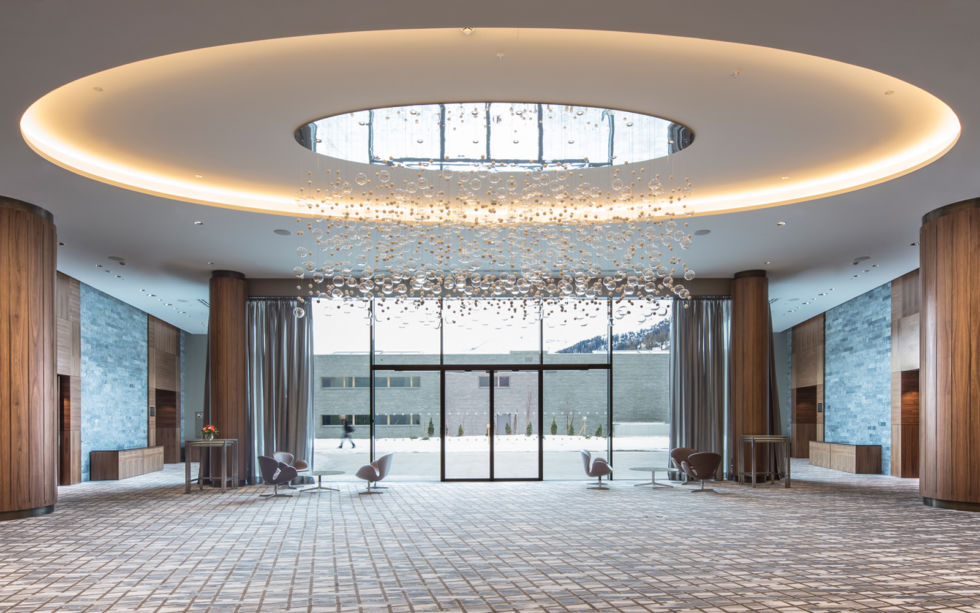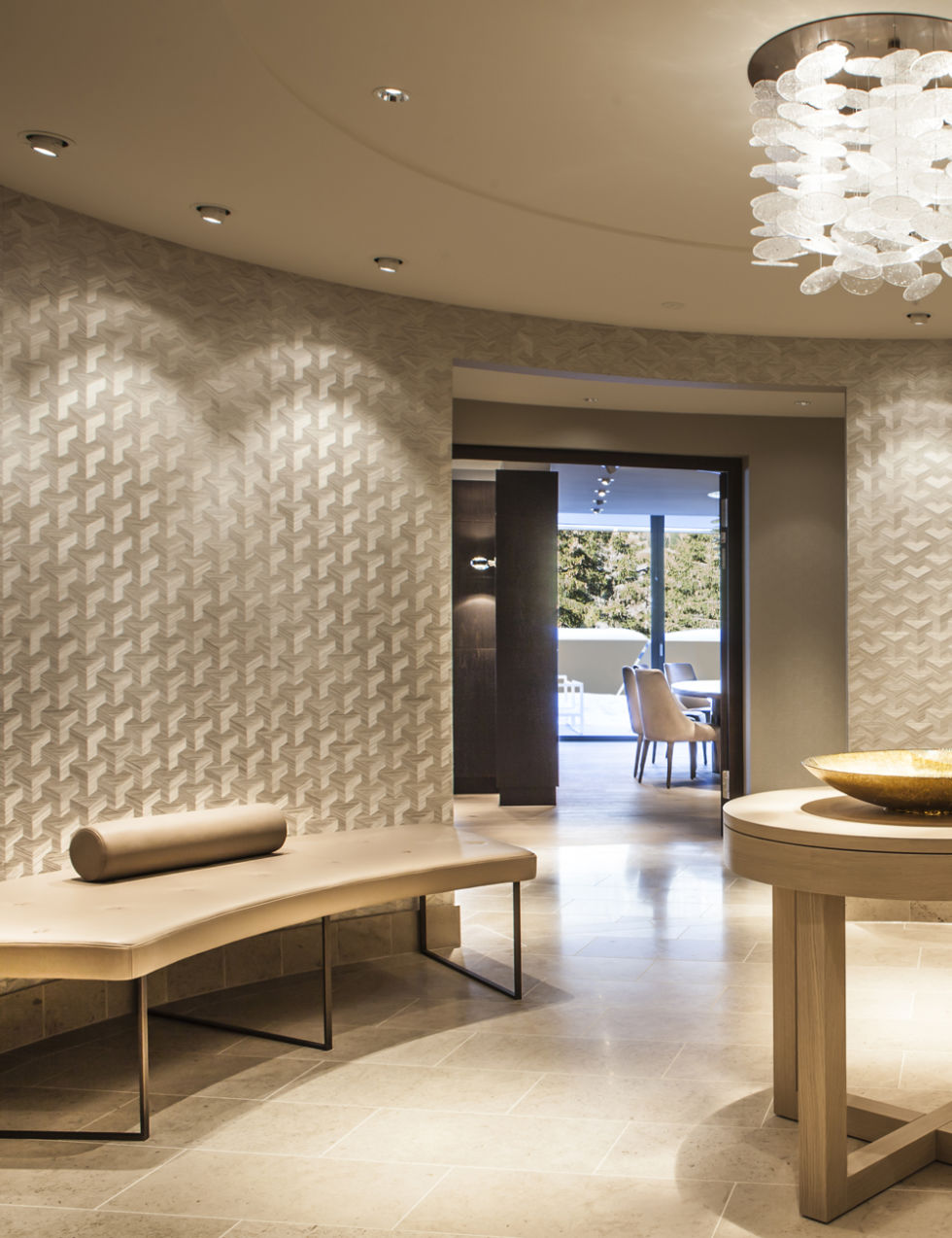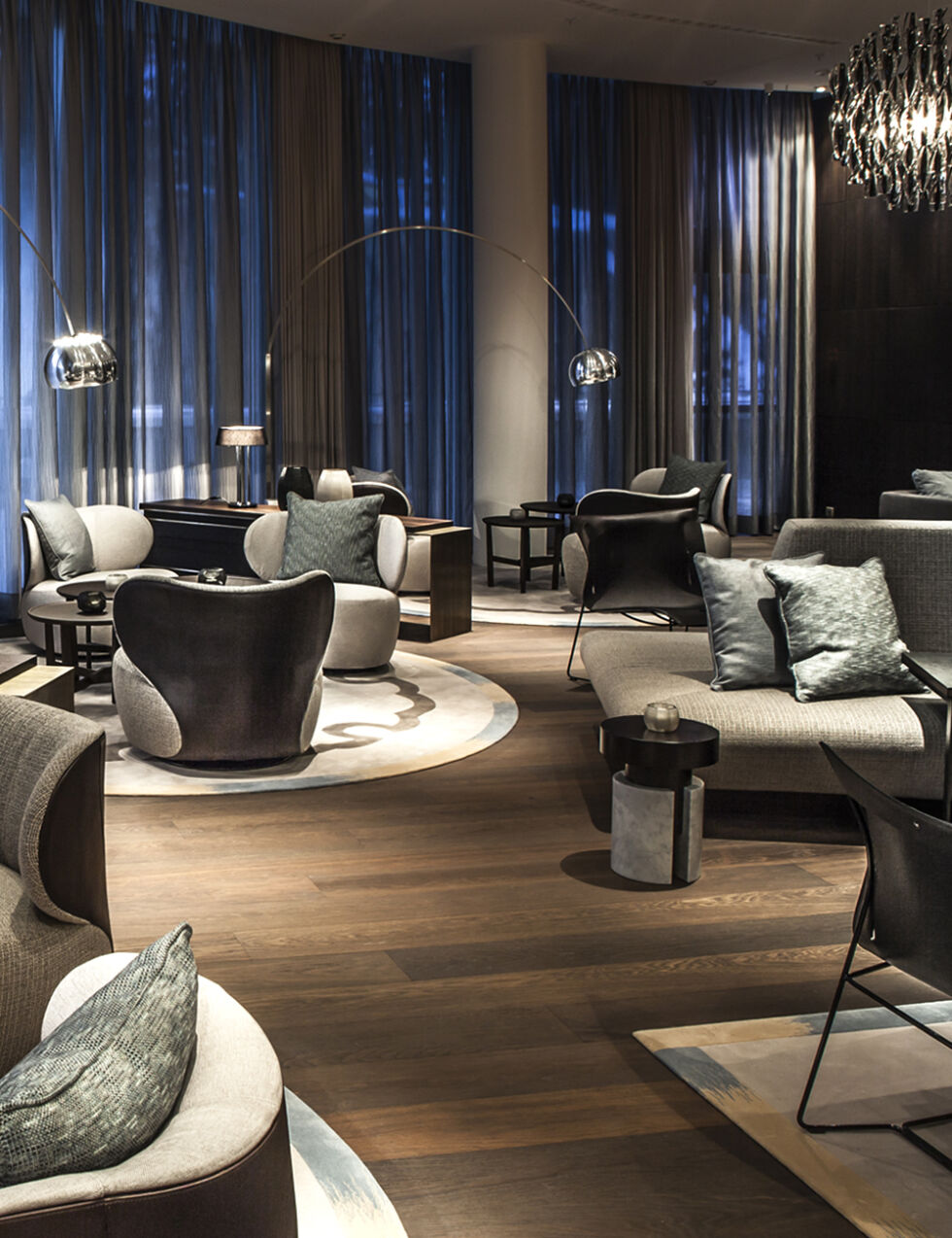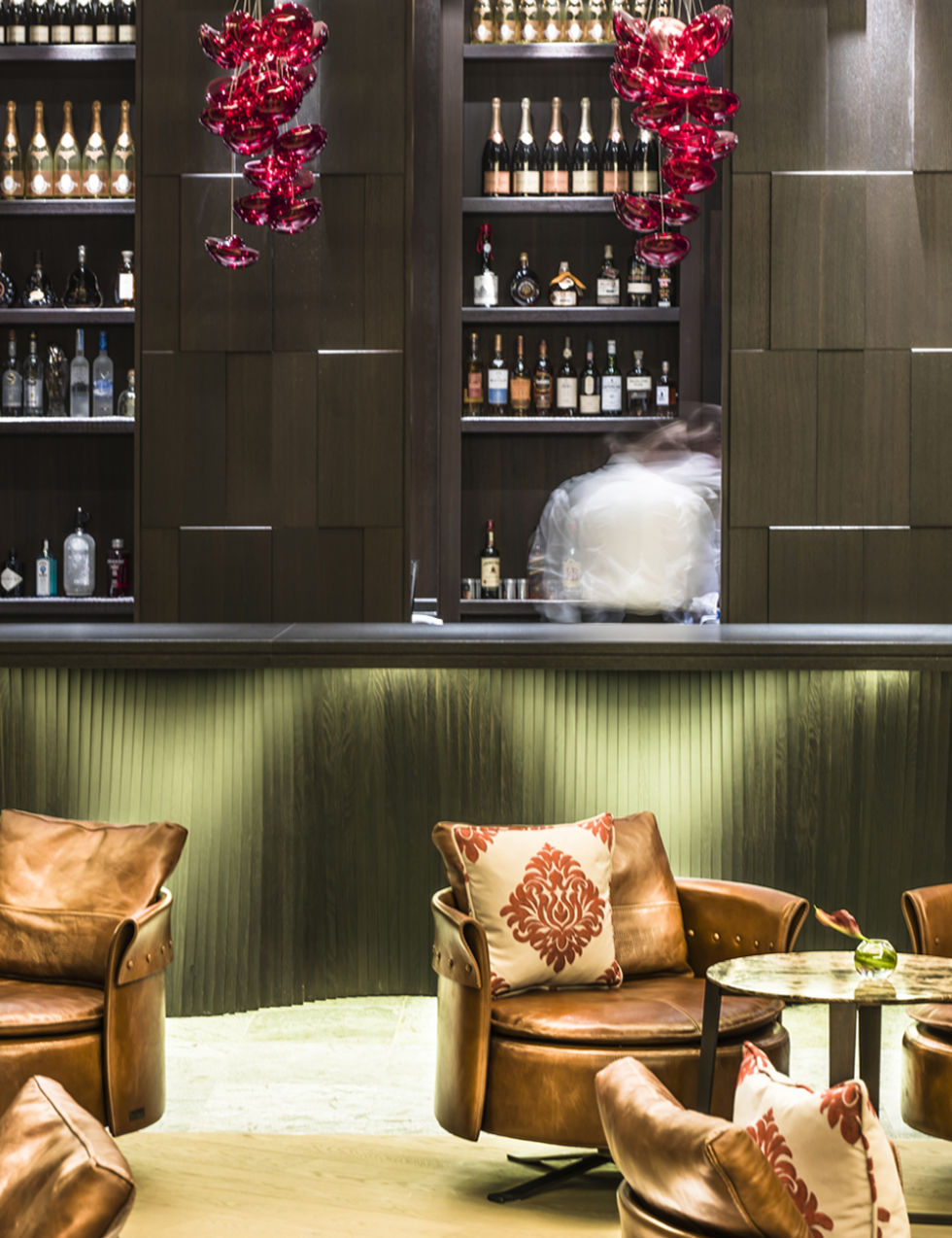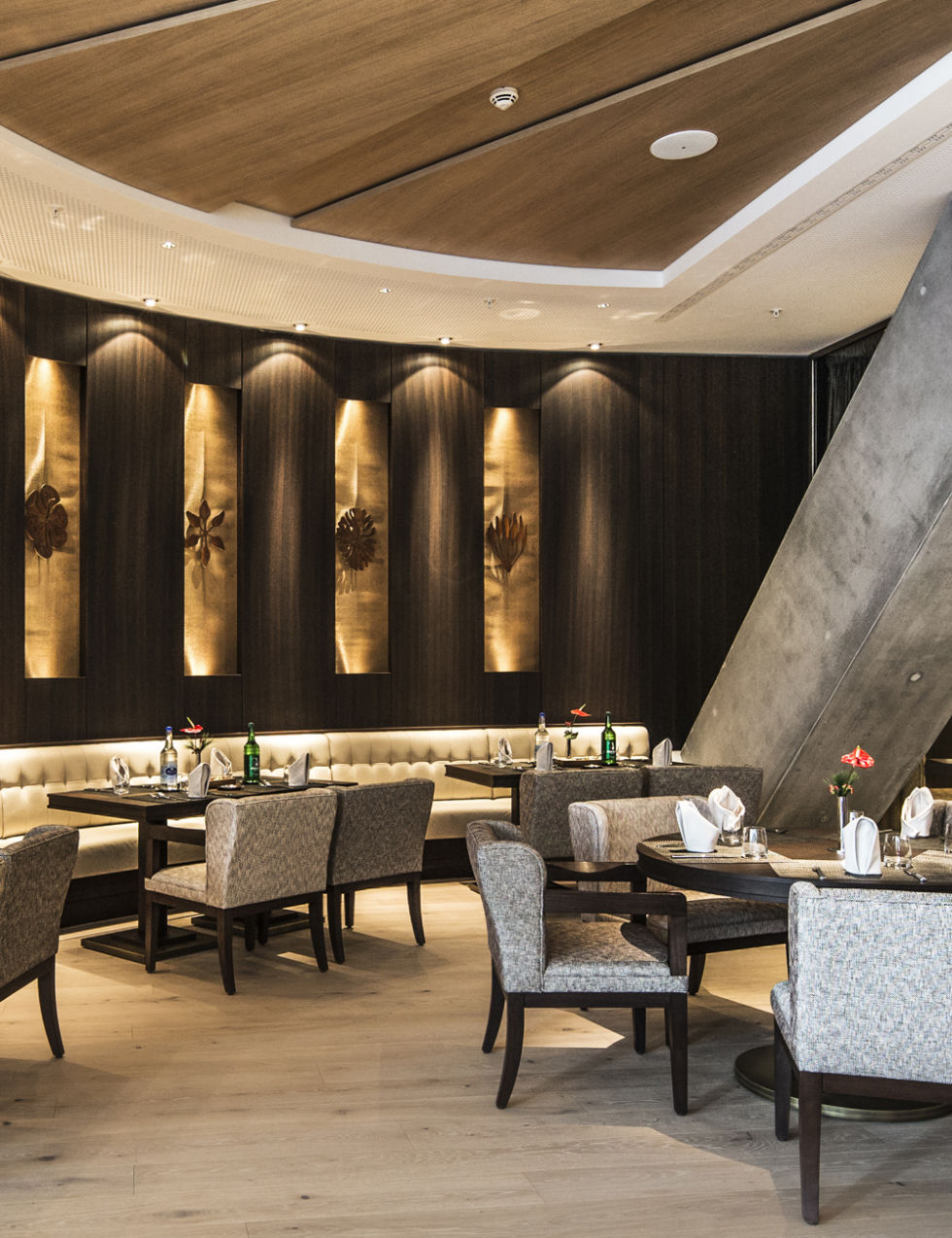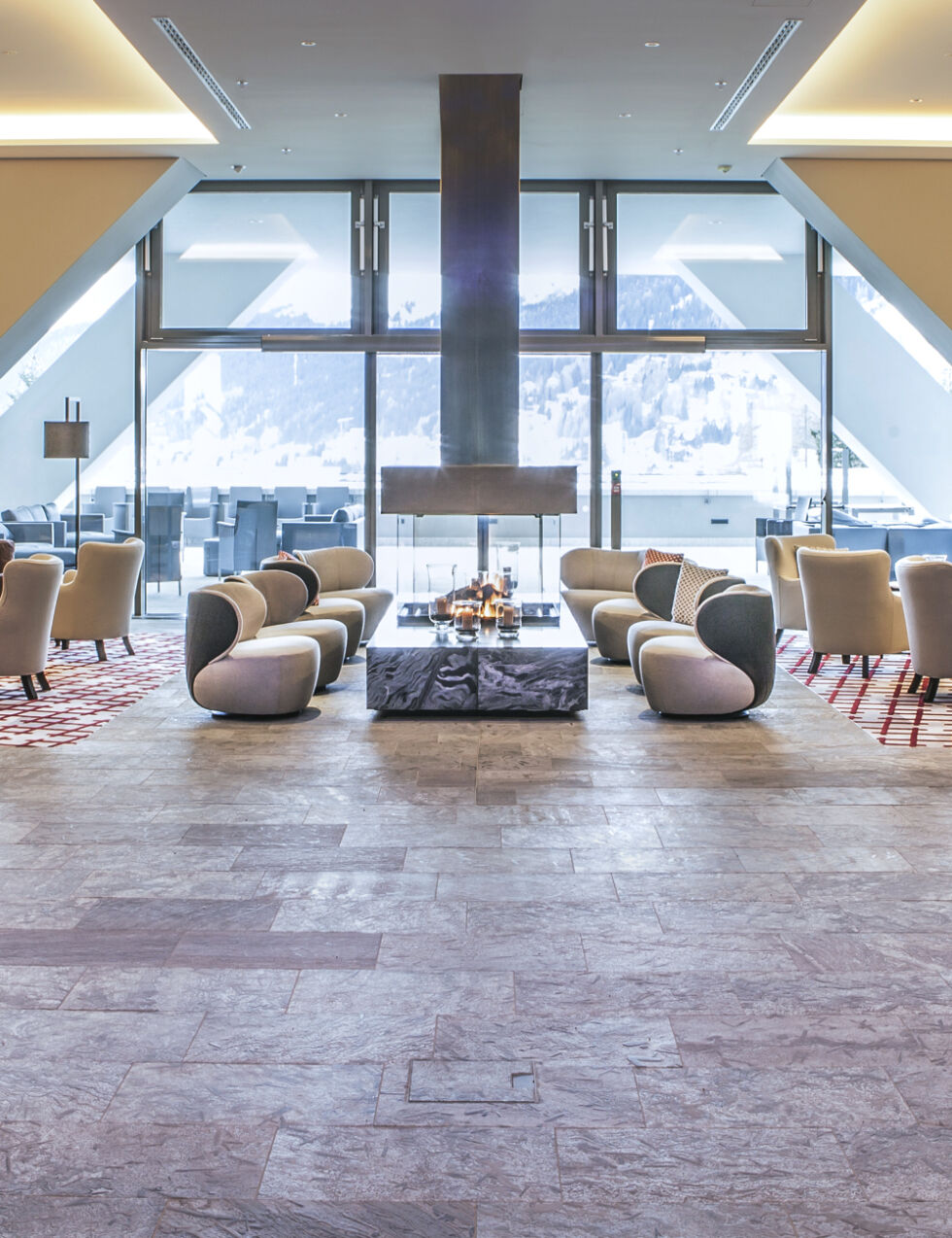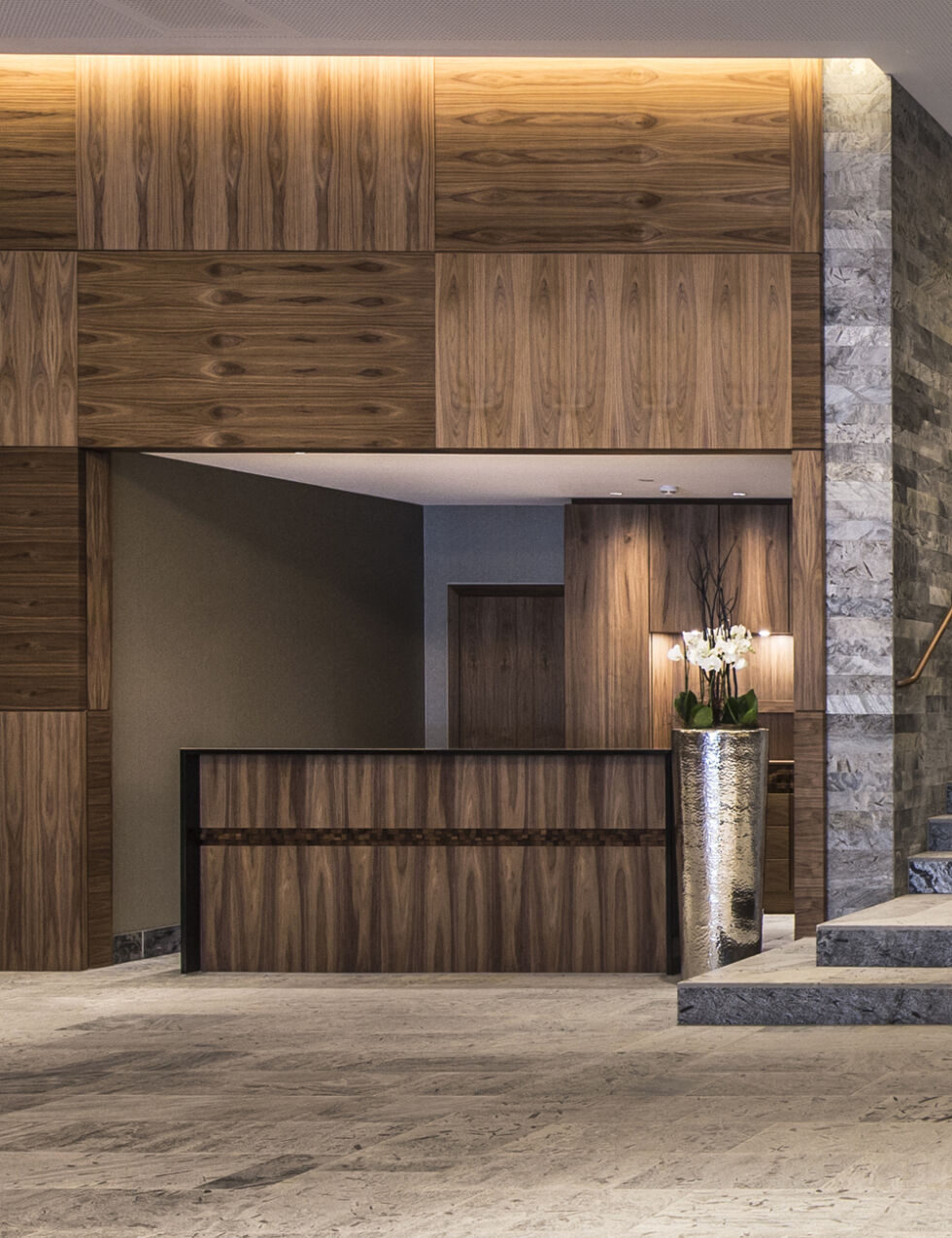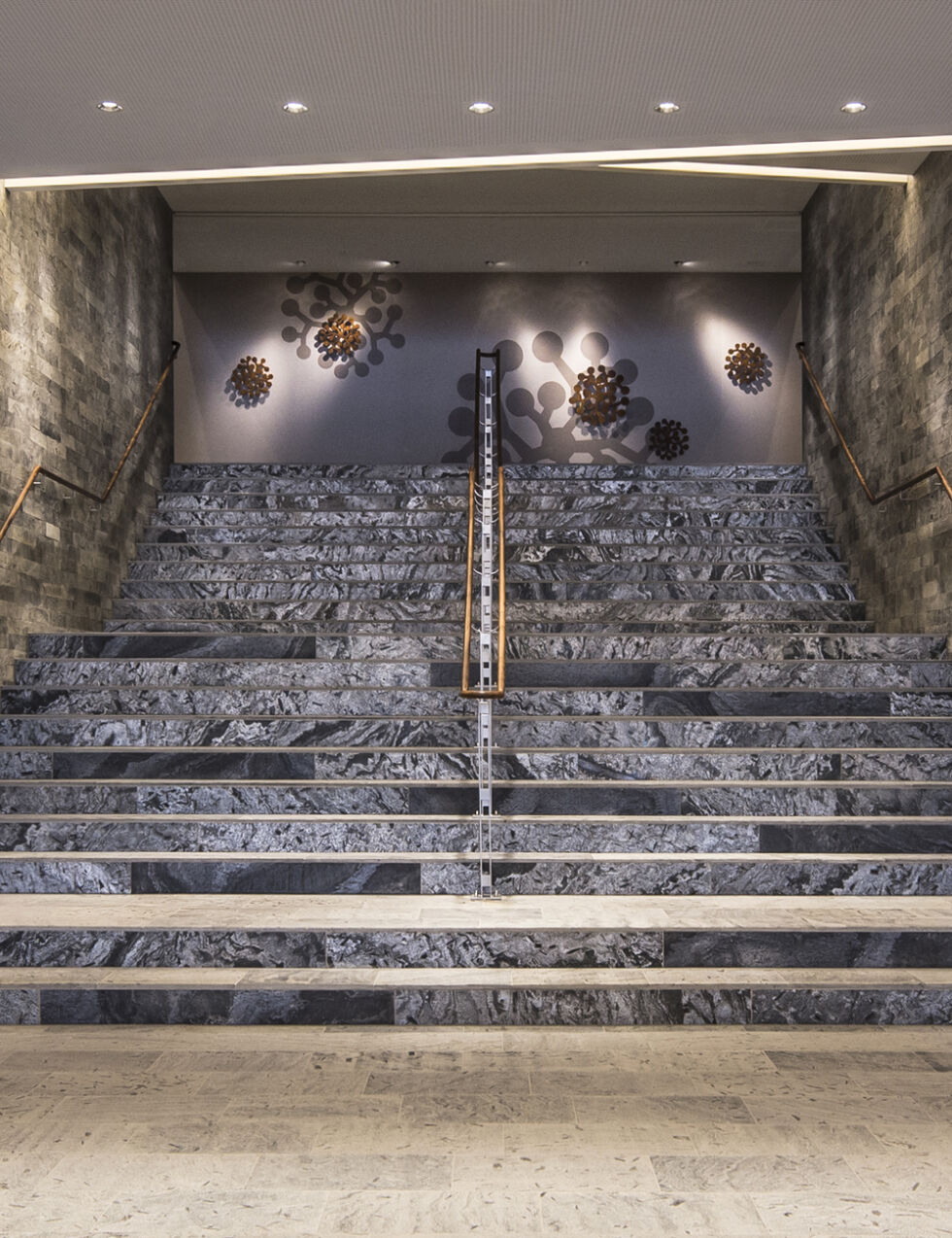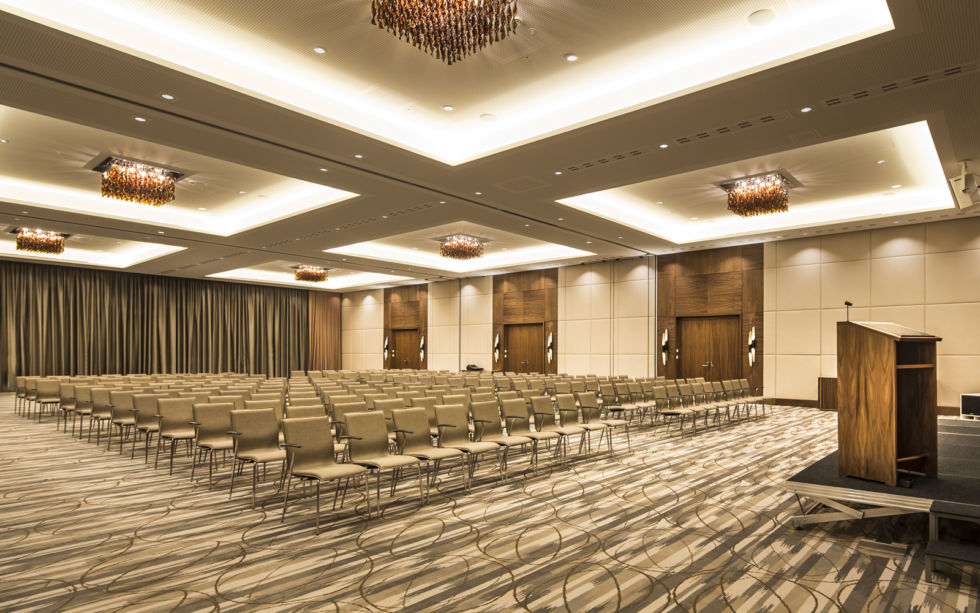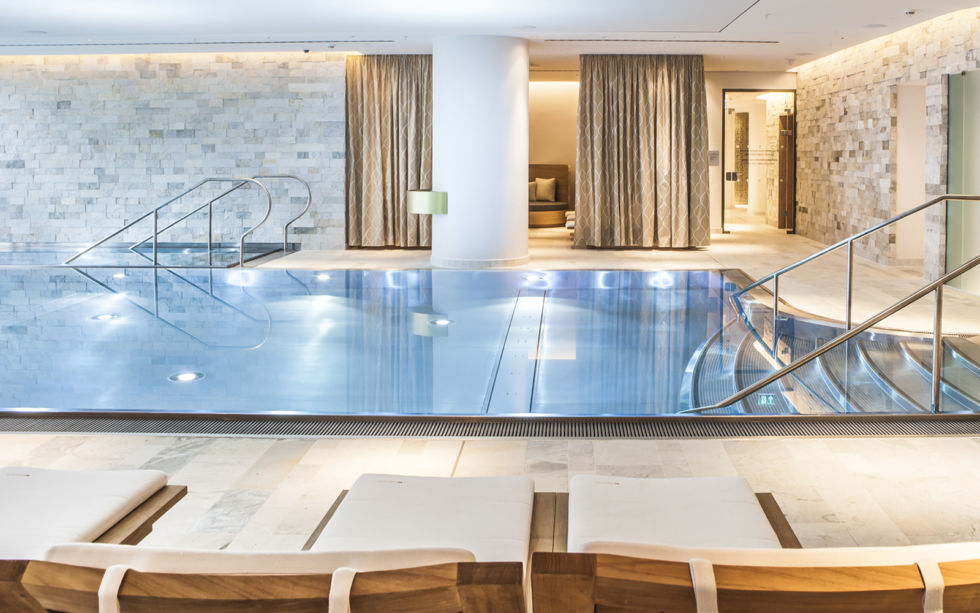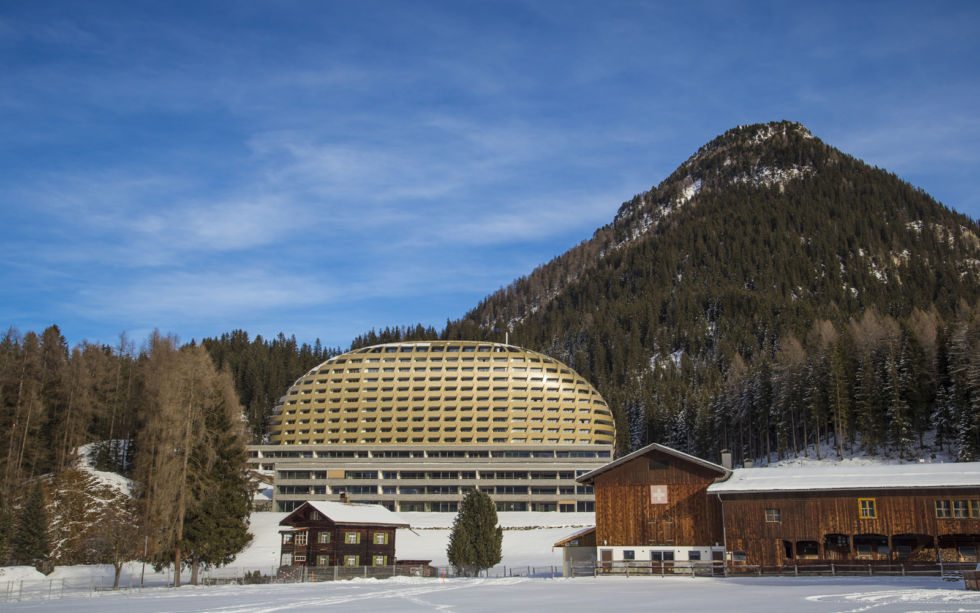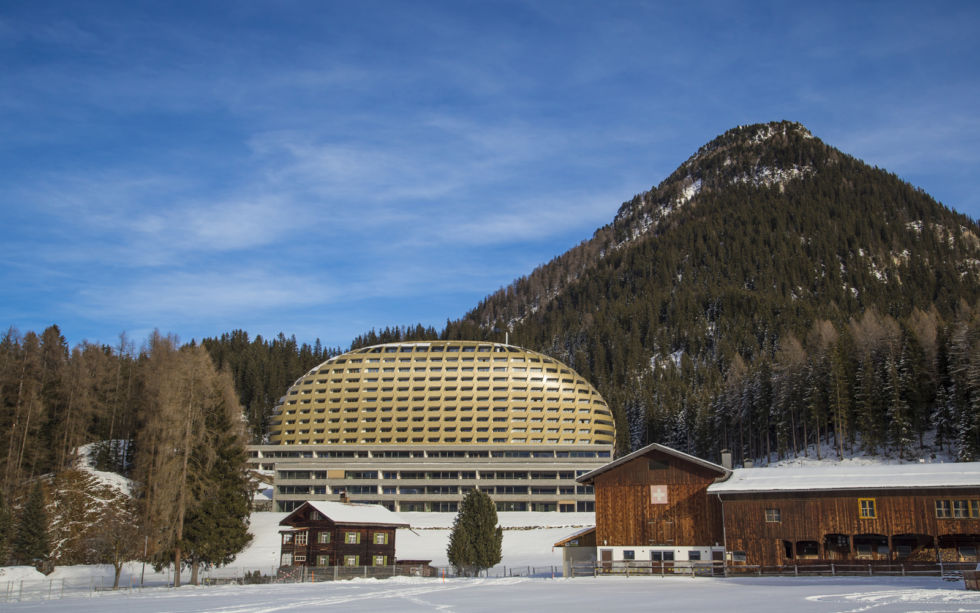 InterContinental Hotel + Alpine Spa,
Davos, Switzerland
2020