Fraser Suites Hotel
Built between 1907 and 1910 according to the designs of Albert Erbe, the building survived the air raids of the Second World War relatively unscathed and was used by the Hamburg regional finance directorate until 2009.
The brick construction and the design of the façade and entrance hall follow the example of old Hamburg town houses.
The building volume of 15,000 m² floor space was cleverly divided by the convex curved main front and the varied mansard hipped roof. The entire façade is a composition of red brick with rich and small sandstone decorations.
The conversion into a 5-star hotel required intensive coordination with the monument protection authorities and, for the façade lighting, additionally with the lighting advisory board. The differentiated lighting concept emphasizes the main elements and especially highlights the higher part of the building with the entrance portal. Ornaments in the main portal are displayed in a readable and vivid way.
The corner portals as well as the central part of the building are additionally equipped with uplights on pilasters and columns to highlight the vertical facade elements. Selected windows on the corner towers are equipped with reveal lighting and convey the spatial depth.
The entire façade lighting was realized in LED technology with a color temperature of 3000 Kelvin. It is partly dimmable, so that an adjustment of the individual lighting components and thus an optimal adjustment of the luminance is possible. Scattered light in the sky is avoided by precise lighting technology.
---
Architect
Mpp Meding Plan + Projekt GmbH
Client
Frasers Hospitality
Completion
2019
Areas
Facade, foyer, continuing corridors
Scope of work
Concept design, design planning, execution planning, tender documentation, contract award, artistic supervision, lighting scenes, lighting set up, acceptance
Team
Robert von Sichart, Katja Winkelmann, Juan Rivera
Nomination
Der Deutsche Lichtdesign-Preis 2022
Category Exterior Lighting/Staging
www.lichtdesign-preis.de
Photos
Sabine Vielmo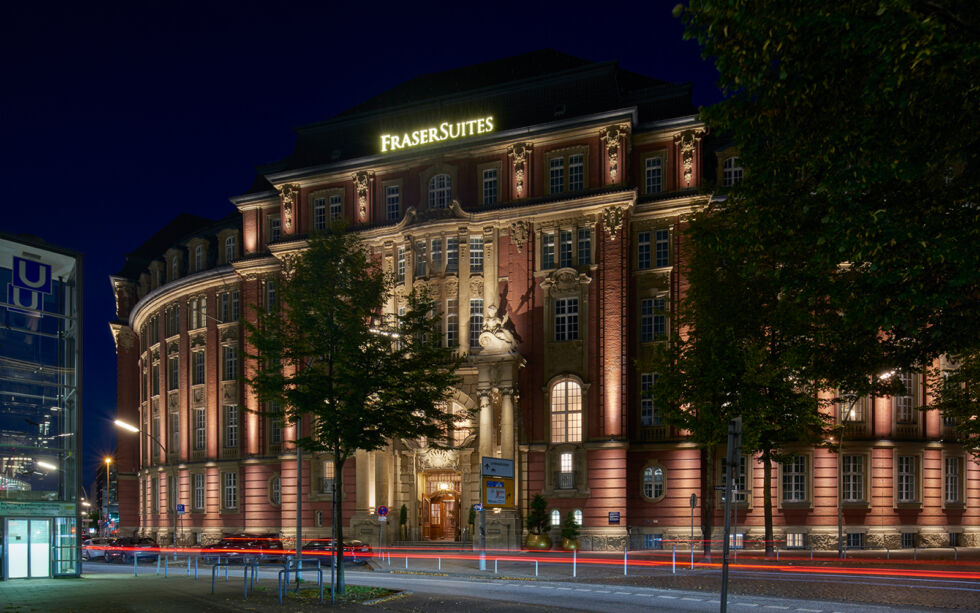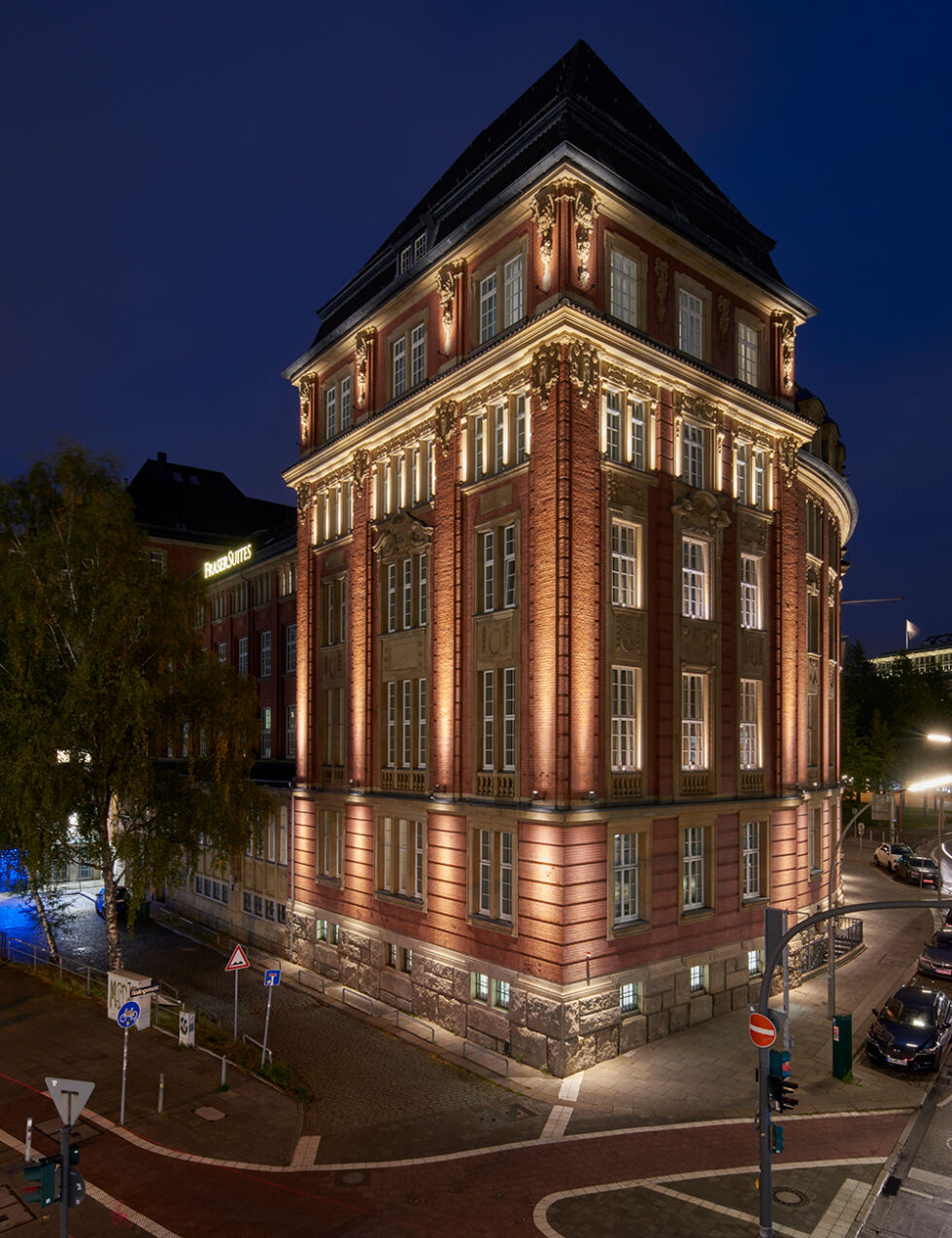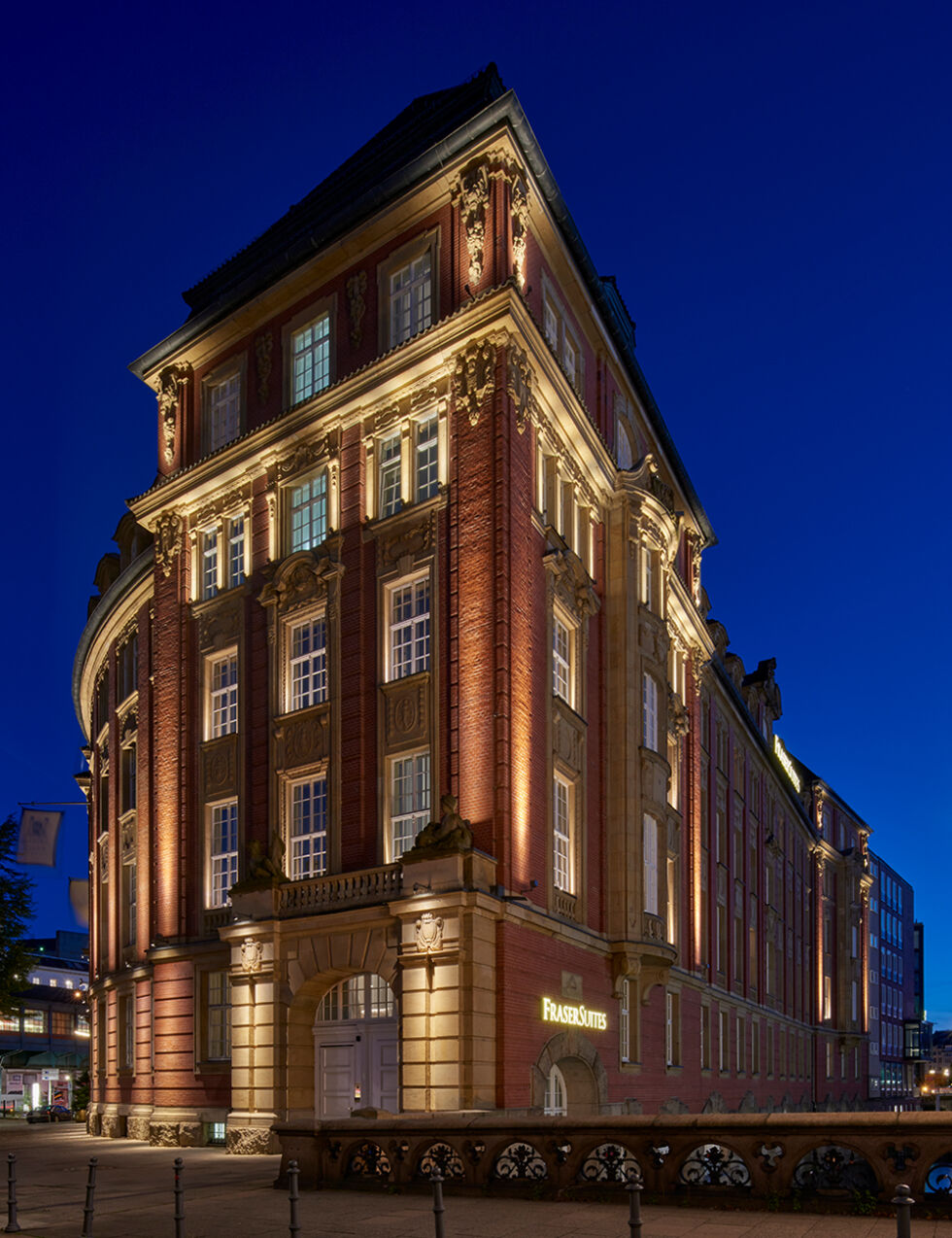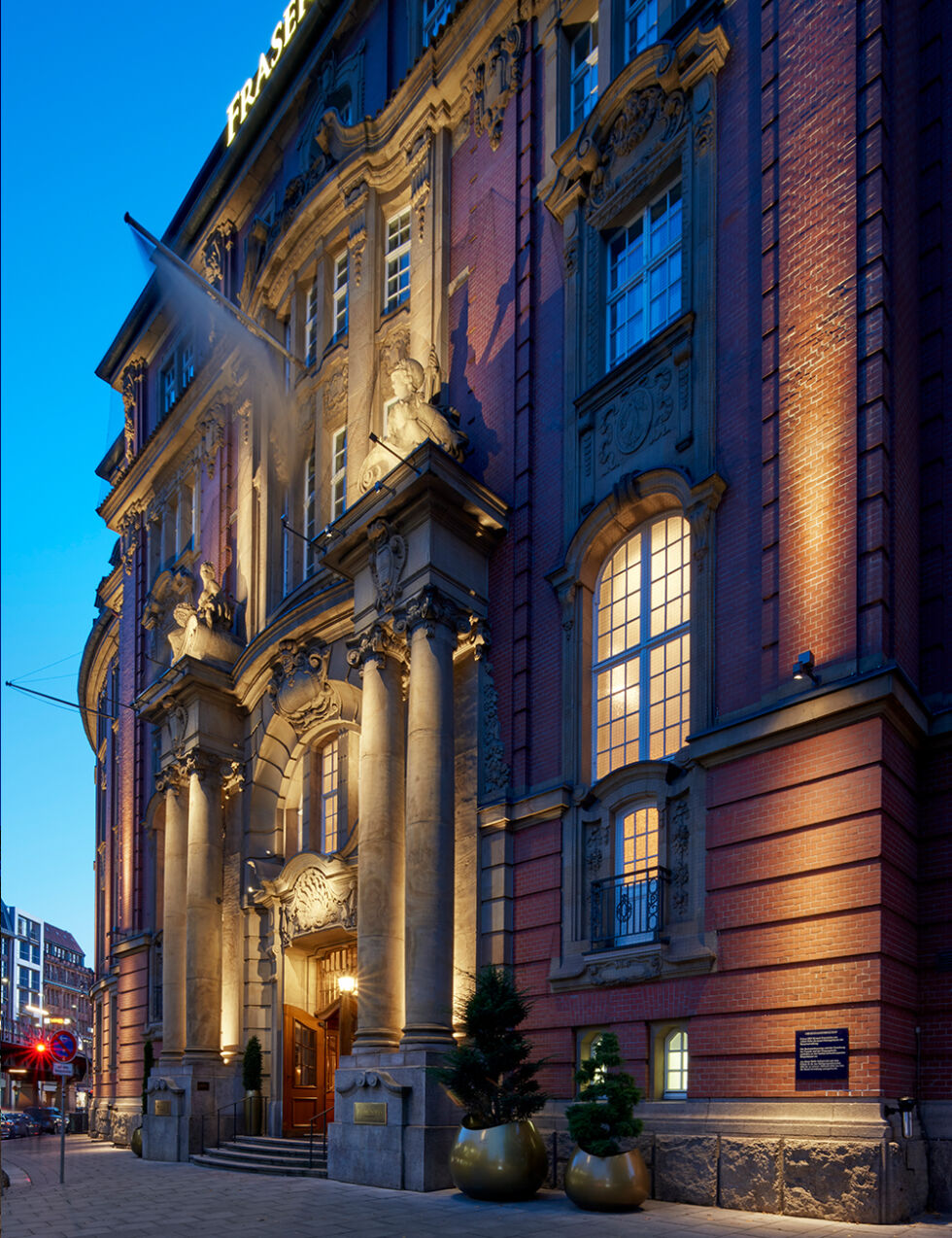 Fraser Suites Hotel,
Hamburg, Germany
2019