Here's where we're heading at: updates of ongoing projects, our team's personal selection and what is recently on our design board – and from M.Bassy, our supported and cherished social-cultural project.
---
News: First insight, Palladium Prague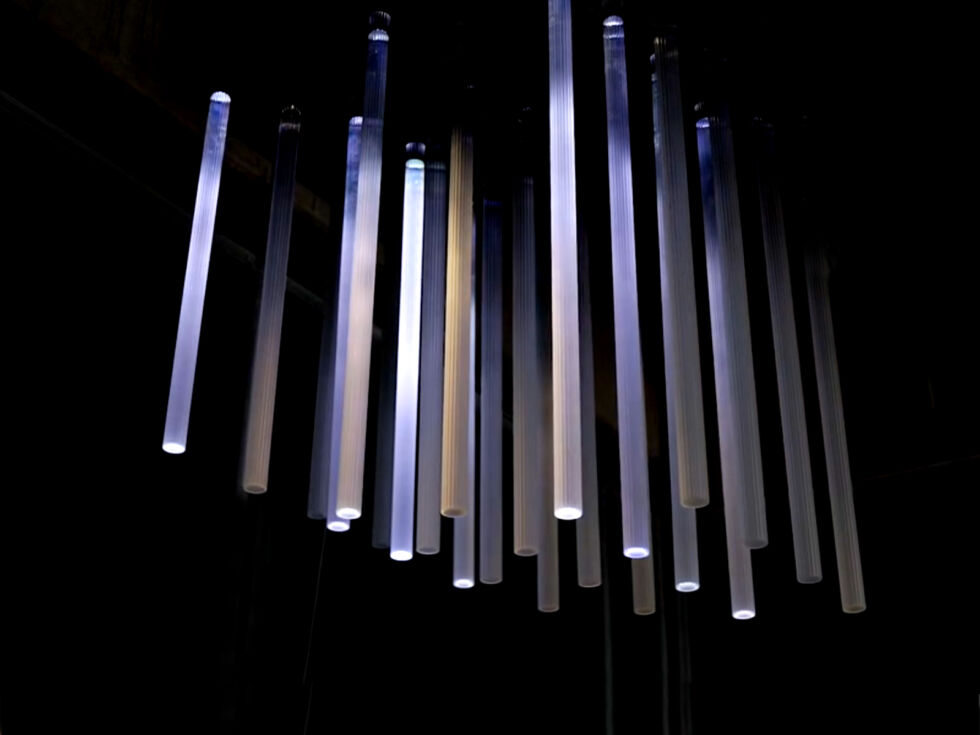 Palladium Shopping Centre, Prague
Anyone entering the popular shopping center in the future will be greeted by two light sculptures with a total of more than 1,200 glass tubes.
Each of the glass elements is equipped with an RGBW LED module and a special lens technology designed to direct the light along the semi-matt tubes.
We are so excited about the development of this luminaire that we decided to give you a sneak peek of the final video mock-up.
Client: Union Investment Real Estate GmbH, Hamburg
Architects: In.Point Architekti, Prague, Czech Republic; Riethmüller, Architecture, Design, Consulting, Hamburg
Manufacturer: Preciosa Lighting, Kamenický Šenov, Czech Republic
Video: Preciosa Lighting
---