Here's where we're heading at: updates of ongoing projects, our team's personal selection and what is recently on our design board – and from M.Bassy, our supported and cherished social-cultural project.
---
Press: Katja replies.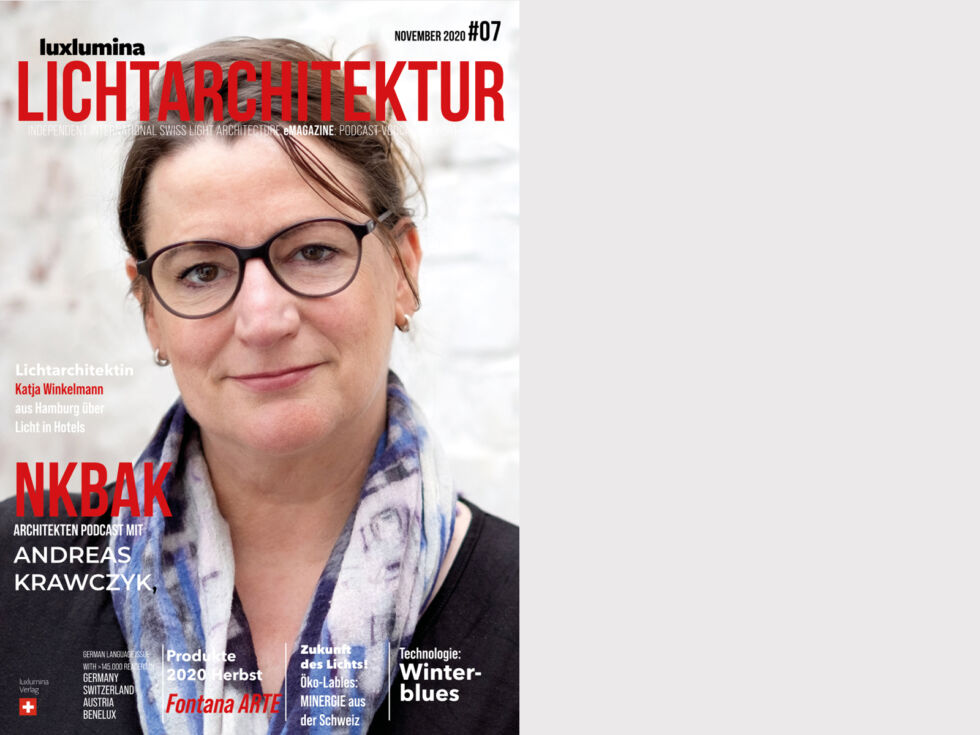 Lichtarchitektur #07, interview on lighting design in hotels
The swiss eMagazine Lichtarchitektur (Luxlumina Verlag) regularly asks trend-setting lighting designers for their opinion.
"... I think that most project participants have come to realise that lighting designers are important, especially when dealing with LED technology, its sensible use and control.
Well planned lighting design supports the project ambitions and, above all, protects the investments made in interior design! – After all, what use is the most expensive and most beautiful surface if you cannot perceive its quality and structure. And in the end, the guest not only looks bad, but also looks bad himself. ..."
read interview (PDF)(Sorry, only in german.)
---