Here's where we're heading at: updates of ongoing projects, our team's personal selection and what is recently on our design board – and from M.Bassy, our supported and cherished social-cultural project.
---
Press: LiTG publication museum lighting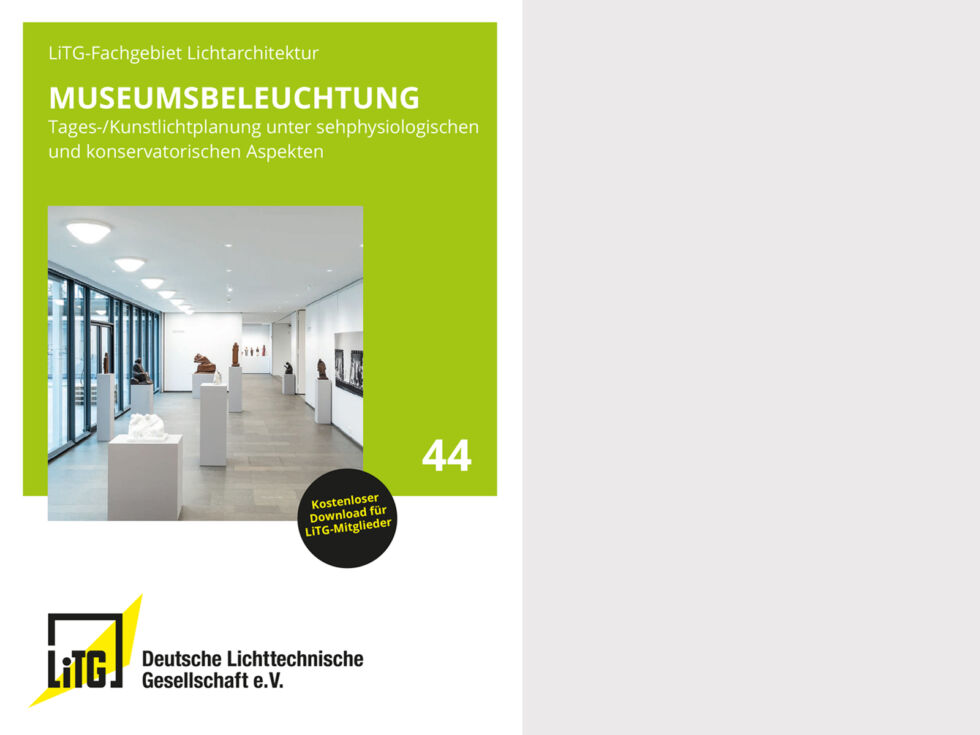 LiTG Fachgebiet Lichtarchitektur
The German Lighting Society (LiTG) publishes a guideline on museum lighting under aspects of visual physiology and conservation. Our project makes it onto the cover!
With this publication, the colleagues from Lichtvision and Act-Lux provide a compact overview for planners and museum operators. Very well written and highly recommended.
The download is free for LiTG members. (Publikation Nr. 44, only german)
PDF-Download
Thomas Müller, Karsten Ehling, Heiko Herzberg
"Museum lighting - daylight and artificial lighting planning under aspects of visual physiology and conservation"
64 pages, 2021
ISBN 978-3-927787-68-1
---