Here's where we're heading at: updates of ongoing projects, our team's personal selection and what is recently on our design board – and from M.Bassy, our supported and cherished social-cultural project.
---
Current project: Reopening in Berlin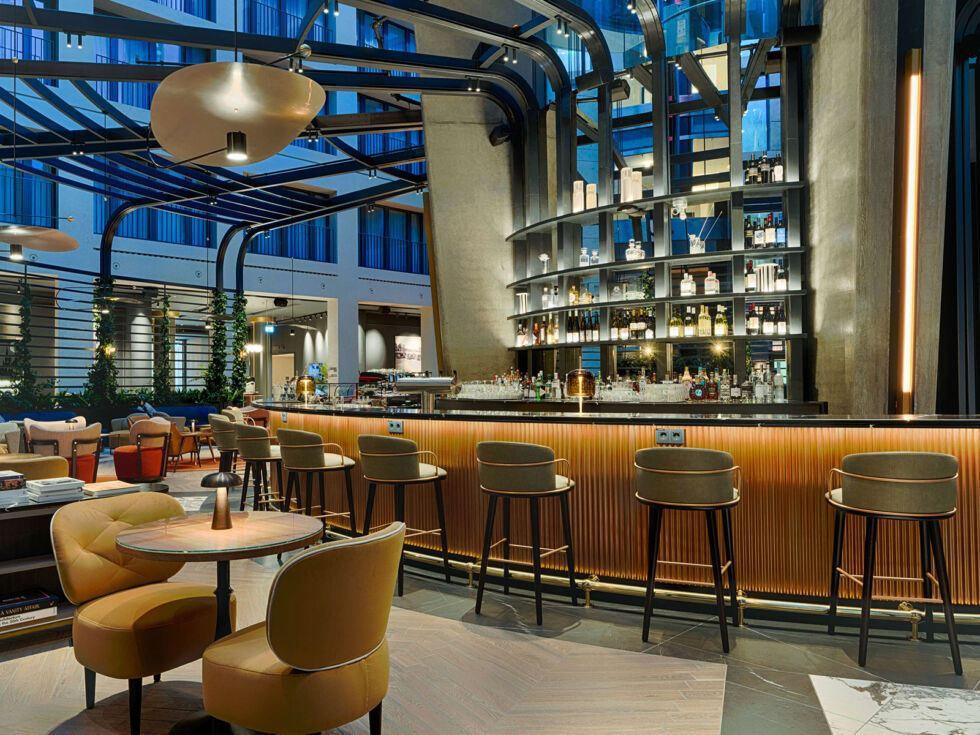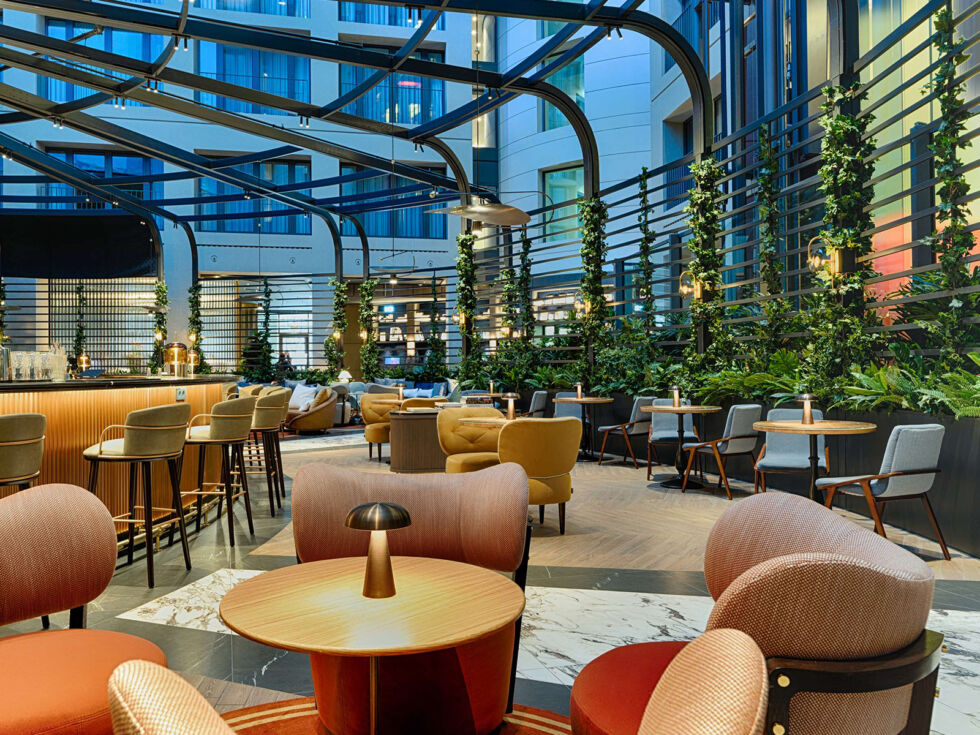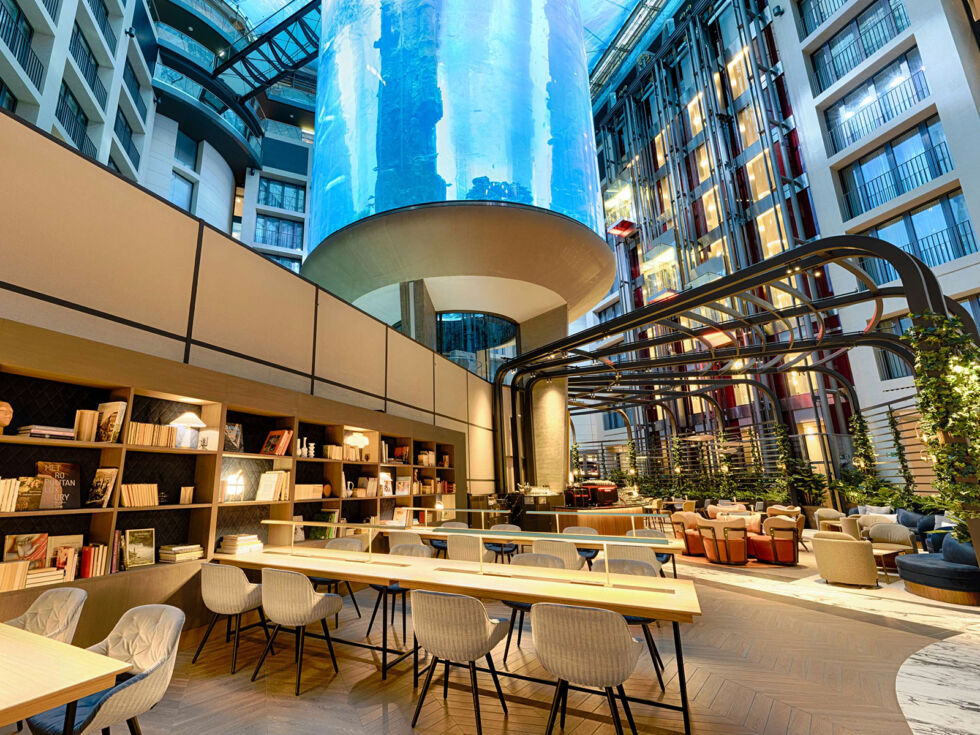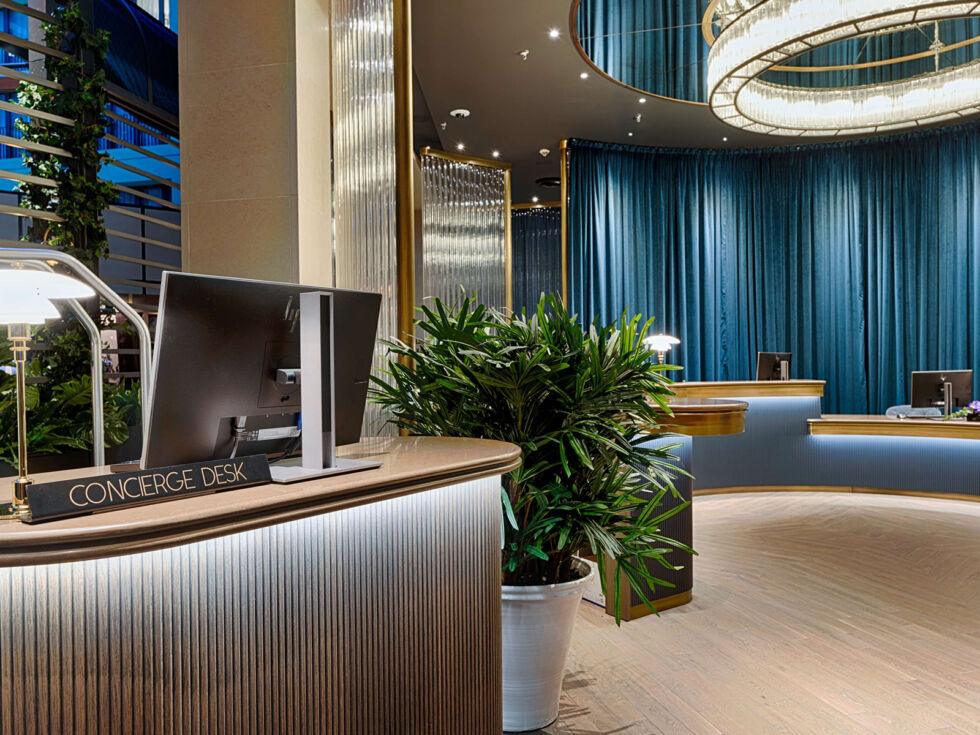 Cocktails at the Atrium Bar
The Radisson Collection Hotel Berlin starts the new year with the opening of the newly renovated Atrium Bar and Reception area. Licht 01 was in charge of enhancing the atmosphere with light.
The large Atrium accomodates the famous AquaDom, one of the largest aquariums in the world, with approximate 16 meter height and house of over 1500 fish of 50 species. From its 9 meter height foundation, emerge a composition metal structures in form of portals which define the space of the Bar without obstructing the view of the aquarium.
In the background, a row of decorative wall luminaires designed by Licht 01 provide a soft indirect illumination for the vegetation that emerges with the metal structures. Spotlights mounted on the metal structures provide accentuated lighting for the tables and floor with the narrow beam light distribution.
The spectrum of bluish light coming from the aquarium in conjunction with the warm and soft lighting of the Bar creates an enjoyable and pleasant atmosphere which integrates perfectly with the interior design concept developed by Proyecto Singular from Madrid.
Project: Radisson Collection Hotel Berlin
Client: Radisson Hotel Group
Interior design: Proyecto Singular, Madrid
Photos: Radisson Hotel Group
---